A four-year-old cancer patient's dreams came true when she got to "marry" her favourite nurse complete with cake, rings, pink toy car and rose petals.
Abby, a patient at Albany Medical Centre in New York, 'wed' Matt Hickling, one of the nurses treating her for leukaemia at the hospital, in a ceremony organised by staff.
A video – which has gone viral on Facebook - shows Abby, clad in a white princess gown and holding a bouquet, being walked by her mother down an aisle of pink rose petals towards Matt, who is wearing a tuxedo t-shirt.
Their hot pink car was decked out with cans and a 'just married' sign, and the couple shared a messy slices of cake.
So today I got to help make a 4 year old leukemia patient's "wedding" to her favorite nurse Matt Hickling happen at the Melodies Center for Childhood Cancers at AMC. Thanks to Scott Wright and the team at the Enchanted Garden for donating your time and amazing flowers and to everyone at AMC that helped pull this together in less than 24 hours. You people are amazing. THIS is why we go into nursing.

Posted by Lori Ciafardoni on Thursday, July 16, 2015
The wedding was organised in just 24 hours after Abby's mother told Matt that Abby was looking forward to being treated by him that week – and that she planned to marry him.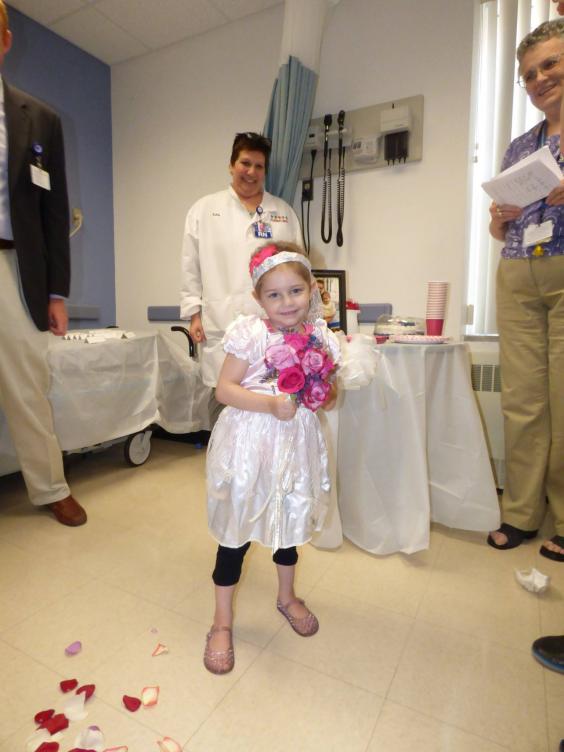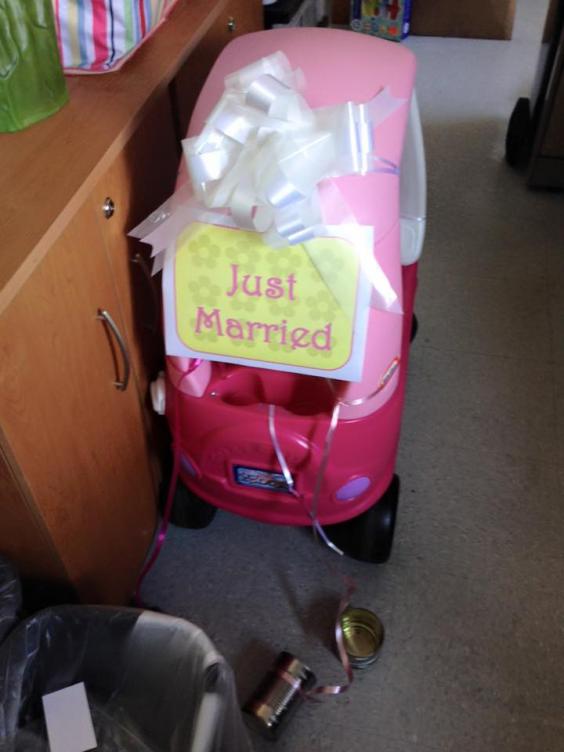 A flattered, if probably somewhat bemused Matt, sprang into action and organised the surprise ceremony with other staff at the Melodies Center for Childhood Cancer and Blood Disorders.
Most of the Melodies Center staff attended the ceremony and they hummed the wedding march as Abby began to move down the aisle – before running to Matt for a hug and exchanging rings.
Matt wrote on Facebook: "Our patient shyly asked me to marry her. I didn't hesitate to say yes, I got a HUGE hug and we sealed the deal with ring pops being placed on our fingers!
"We then took a stroll down the hall in our "Just Married" car (well I pushed) and headed back into the room for cake and photos."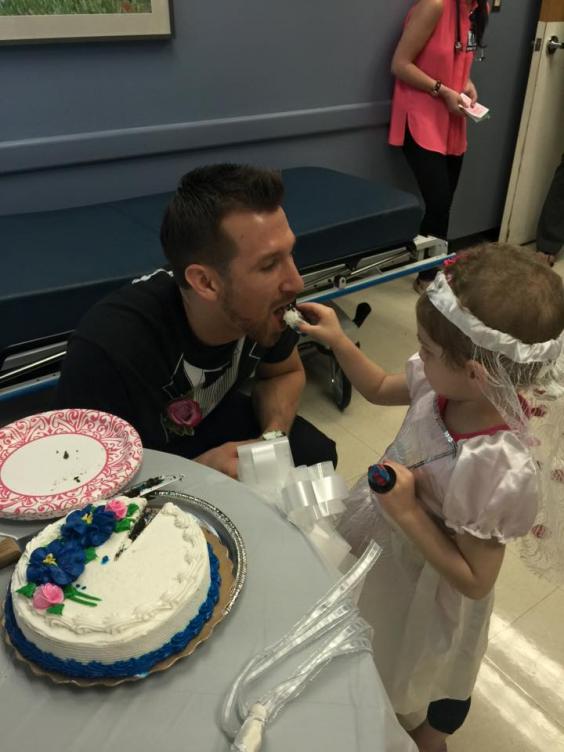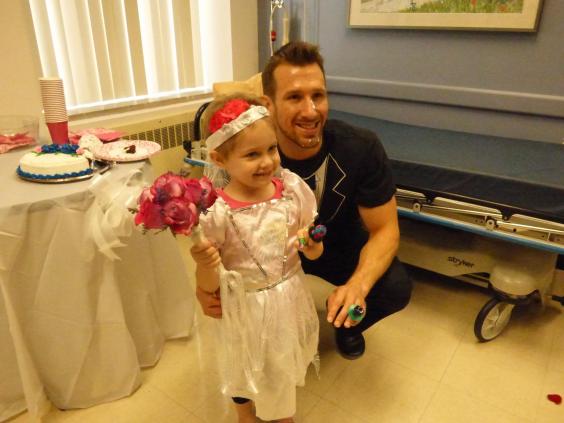 Matt said that a fellow staff member then helped Abby slam cake in his face.
He also thanked local florists for supplying flowers for the ceremony within 12 hours of the order being placed.
The video has been viewed more than 20 million times since being posted on the Facebook page of local news channel WNYT last week.
Reuse content