A prosecutor who sent a man to spend 30 years on death row for a crime he did not commit and who now has just months to live, has issued a public apology - both for his personal actions and for a system that destroyed the man's life.
AM "Marty" Stroud, a prosecutor from New Orleans, said that he was responsible for convicting Glenn Ford, a black father-of-four, for the the killing of a jeweller in the city of Shreveport.
Mr Ford, now 65, was released from the notorious Angola jail last year but the authorities have said he is not entitled to compensation because he cannot prove he is "factually innocent". Last month, Mr Ford was informed that he has stage four lung cancer and may only have months to live.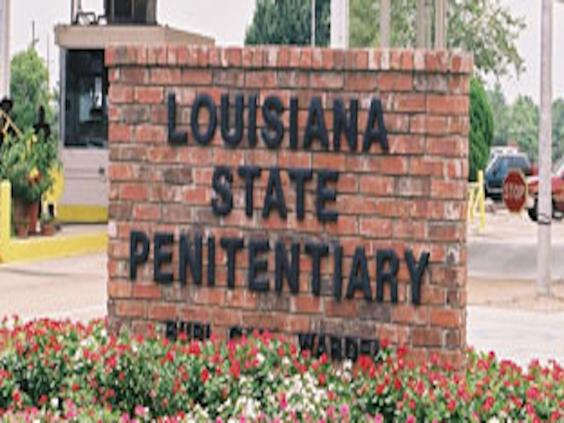 "In 1984, I was 33 years old," he wrote in a letter to The Shreveport Times. "I was arrogant, judgmental, narcissistic and very full of myself. I was not as interested in justice as I was in winning."
He added: "Glenn Ford should be completely compensated to every extent possible because of the flaws of a system that effectively destroyed his life. The audacity of the state's effort to deny Mr. Ford any compensation for the horrors he suffered in the name of Louisiana justice is appalling."
Mr Ford was convicted in 1984 of shooting Isadore Rozeman, a Shreveport jeweller and watchmaker for who had done some part-time gardening work.
Mr Stroud said that after Mr Ford was sent to jail, he and other members of the Caddo District Attorney's office went out to celebrate.
#DrivingTraffic Marty Stroud's apology to Glenn Ford @shreveporttimes http://t.co/8DF49XLnqU pic.twitter.com/L1csqy76pM

— Doug Collier (@DouglasCollier) March 20, 2015
"That's sick," he said. "I had been entrusted with the duty to seek the death of a fellow human being, a very solemn task that certainly did not warrant any "celebration"."
Mr Ford fought his case from behind bars. Two years ago, Judge Ramona Emanuel voided the conviction and sentence based on the new information. It showed that Mr Ford was not involved in the attack on Mr Rozeman. He was eventually released from jail in March 2014.
On his release, he said: "My sons, when I left, was babies. Now they grown men with babies."
Mr Stroud said in his letter that he had been too passive. "Had I been more inquisitive, perhaps the evidence would have come to light years ago," he said.
He added: "I apologise to Glenn Ford for all the misery I have caused him and his family. I apologise to the family of Mr Rozeman for giving them the false hope of some closure."
You should read this apology from a prosecutor to the innocent man he put on death row. http://t.co/MoSRvYv1qr pic.twitter.com/FxiJc4uWgT

— Chris McDaniel (@csmcdaniel) March 20, 2015
After Mr Ford was revealed from jail he was given a debit card worth just $20. His lawyers set up an Amazon wish-list for strangers to donate funds and items.
"I'm trying to make every day count," he told The Shreveport Times, after learning of his condition. "I don't have no anger. I have anger that I have cancer. I have resentment Angola allowed this to happen. I guess everything is for a reason. I really don't know."
The Louisiana Department of Public Safety and Corrections has said it cannot comment due to pending legal actions.