Google is set to expand internet access in Cuba, Barack Obama has revealed during his historic visit to the Caribbean island.
Speaking to ABC News ahead of high-level talks scheduled for Monday with Cuban president Raul Castro and after touring the streets on streets of Old Havana, Mr Obama referred to one of several business deals that are likely to be forthcoming as a result of improved relations between the two countries.
"One of the things that we'll be announcing here is that Google has a deal to start setting up more Wi-Fi and broadband access on the island," he said.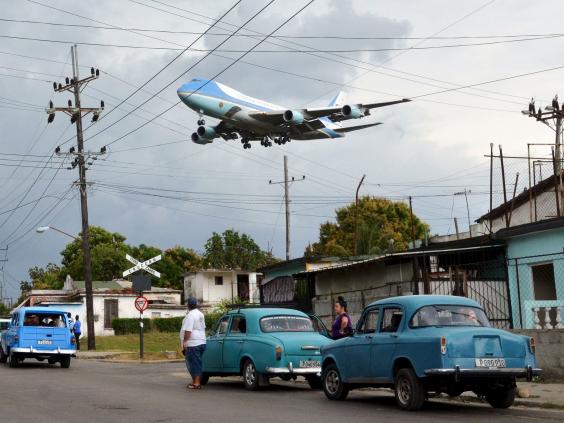 Brushing past significant differences that remain between the two countries, Mr Obama and Mr Castro will sit down on Monday at Havana's Palace of the Revolution, offering an insight into the extent that relations between the two historic foes have shifted.
Mr Obama opened the first presidential visit to Cuba in nearly 90 years on Sunday when Air Force One touched down in Havana. Strolling through the grand cobblestoned plazas of Old Havana with his wife, Michelle, and daughters Sasha and Malia, Mr Obama created a striking image for both Cubans and Americans of the peacemaking that he and Mr Castro have cautiously but doggedly pursued.
"The time is right," Mr Obama said in the ABC interview, when asked why he was proceeding now with the Cuba initiative.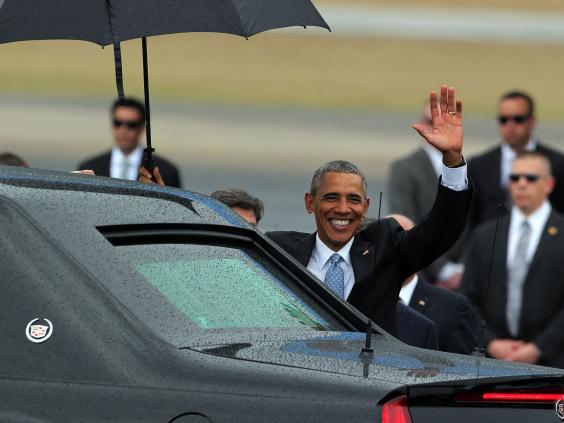 "Obviously our intention has always been to get a ball rolling, knowing that change wasn't going to happen overnight."
He added: "We still have significant differences around human rights and civil liberties but this visit can maximize our ability to prompt more change."
Just four days earlier, a legendary computer scientist known as Google's chief Internet evangelist, delivered an unusual talk to Cuban officials in a sign of warming relations between the US technology giant and the Cuban government days.
The Associated Press said Google Vice President Vint Cerf spoke for more than an hour to an audience of Communications Ministry officials and recent computer science graduates at the 2016 International Computer Science Fair, a government-run symposium on information technology and communications.
"The people of Cuba and the people of the United States are calling for it, collaboration between the two peoples apart from politics," he said. "Information technology is essential, perhaps the most important, for human development these days."
Reuse content