A student was caught with an arsenal of weapons scattered about in his car on Friday that was parked on his high school campus.
Austin Martin, 18, was charged with possession of firearms on school property in a magistrates' court after detectives found four loaded guns, several knives and more than 600 rounds of ammunition. The firearms included two shotguns and two handguns.
A dog in the K9 drugs and weapons task force unit sniffed out the collection and police officers ordered Martin to leave the school building to open the doors of the SUV.
Martin has since been banned from the Middlesex High School campus in Middlesex County, Virginia, after police and officials were alerted of the weapons. St Clare Walker Middle School in Locust Hill was also searched that day in a routine patrol.
However, the superintendent and police force have insisted that Martin did not plan to cause any harm to any of the students or staff at the school.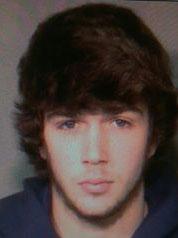 Middlesex County Sheriff David Bushey said: "He was very forthcoming to us, cooperated with us and we quickly determined that he wasn't there to harm any students. We know that."
The head of the school, Dr Thomas Taylor also said school administrators do not believe there was any threat from Martin.
He said: "We haven't uncovered anything that would reveal a plot or any kind of ill-intention or any kind of malice," according to WAVY.
The mother of the suspect's friend claimed that he was in possession of the weapons as he was planning to do target shooting with his own father, abc's 13NewsNow reports.
He is due to appear in court on 5 January next year and police are still investigating the incident while Martin has been released on a $1,500 bail bond.
Reuse content