Hillary Clinton is famous for working long hours, and for expecting others to do so as well.
Yet somehow she also found time to sit down to watch her favourite television shows. Apparently while drinking a cup of tea with skimmed milk.
Amid the latest trance of Ms Clinton's emails released by the US state department late on Monday night, were several which opened a window onto the private world of the former secretary of state.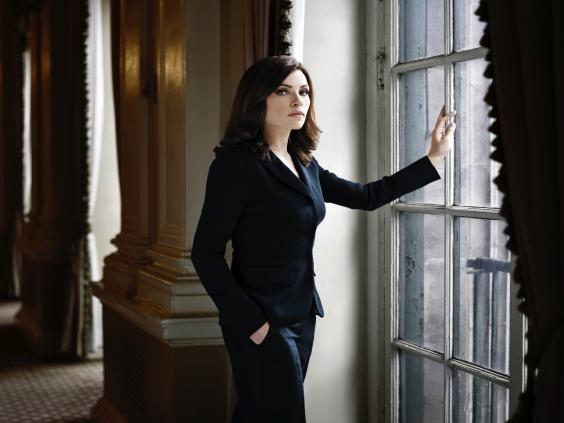 The New York Daily News was among the first to report that among the more than 7,000 pages of emails sent and received by Ms Clinton were some that spoke of simple tastes, despite her status as America's top diplomat.
In one January 2010 email to aide Monica Hanley, Ms Clinton asked about how she could watch two of her favourite television shows.
"Can you give me the times of two TV shows: Parks and Recreation and The Good Wife," Ms Clinton asked.
She also told Ms Hanley how she prefered to take her tea.
"Could you or he buy skim milk for me to have for my tea?" she wrote. "Also, pls remind me to bring more tea cups from home."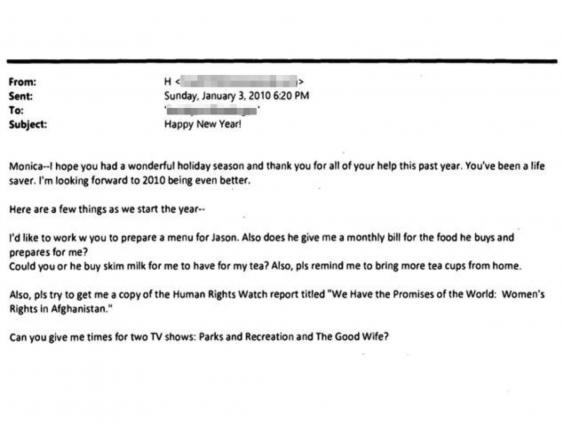 Another exchange, also from January 2010, showed an aide reminding Ms Clinton to thank a writer who purportedly stayed up for more than four days to finish a speech.
"If you have the time or inclination, it would be really nice if you could send an email to Tomicah, or phone him," aide Lissa Muscatine wrote, referring to Dr Tomicah Tillemann, who had been a senior adviser to Clinton.
"He went for almost 100 hours without sleep to get the speech done, under unusually trying circumstances. He deserves some recognition for grace under pressure and a job well done."
Ms Clinton responded: "I did once before speech and will do again. Thx to all."
Reuse content