The Democratic presidential frontrunner Hillary Clinton has been given a clean bill of health and is "fit to serve", her personal doctor has announced.
The 67-year-old has no lingering effects from a 2012 concussion that caused a health scare when she was secretary of state, the candidate's campaign said on Friday.
"She is in excellent physical condition and fit to serve as president of the United States," said the the statement from her doctor, Lisa Barack.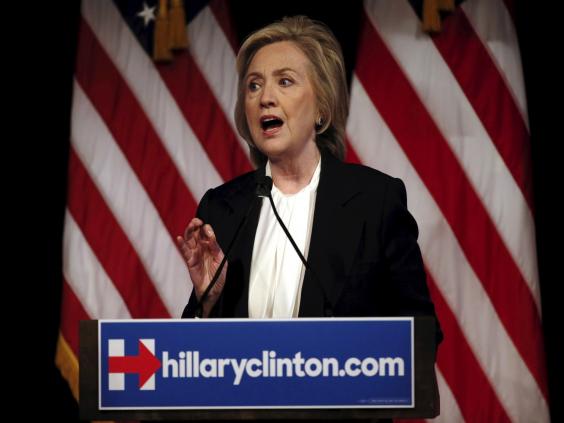 Mrs Clinton will be keen to dispel any worries about her health that may still exist within the public mind since she fainted and suffered from concussion after fainting in December 2012 after contracting a stomach virus while traveling abroad.
She had been forced to wear special glasses for a while to counteract double vision that resulted from the concussion, which caused a blood clot in her head that dissolved through the use of anticoagulant medicine, Reuters reported.
The doctor's statement said Clinton's symptoms were resolved in 2013 but that she continued to take a daily anticoagulant. It said she suffered from hypothyroidism and seasonal allergies and had bouts of deep vein thrombosis in 1998 and 2009. She broke her elbow in 2009.
The statement said she does not smoke and drinks alcohol only occasionally. It added that she exercises regularly, including yoga, swimming, walking and weight training.