Hollywood actor Alec Baldwin broke down in tears today, telling a court how a woman accused of stalking him ruined the day of his engagement by turning up at his home unannounced.
Describing Genevieve Sabourin as "dangerous", Baldwin claimed the 41-year-old aspiring actress started a "massive destructive war" against him - bombarding him with emails as she wanted to start a new life as his wife.
The 30 Rock star added that despite asking Sabourin to stop harassing him, she made several visits to his home in East Hampton, New York, and also turned up at public event in New York City.
Sabourin repeatedly interrupted Baldwin's testimony - at one point telling his wife Hilaria "You're going to hell. You're lying."
As a result of Sabourin's repeat outbursts, Judge Robert Mandelbaum threatened to throw her out the courtroom and hold her in contempt. Lawyers later opted to take her out the courtroom to calm her down.
Sabourin is charged with 24 counts of harassment and stalking and could face up to a year in prison if convicted.
The defence team argue that Sabourin and Baldwin were in a personal relationship, citing a year-long email exchange as evidence.
Baldwin denies this claim, dismissing his emailed responses as acts of kindness written at the request of his movie producer friend Martin Bregman, who was in a relationship with Sabourin at the time.
Sabourin is also charged with stalking Baldwin's wife Hilaria, allegedly harassing her on Twitter and sending a message predicting she would miscarry during her pregnancy.
The trial continues.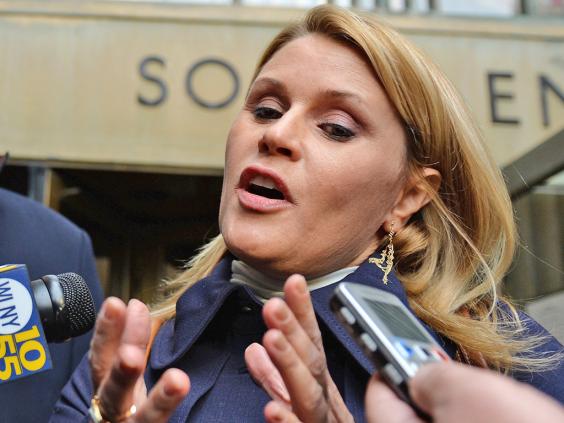 Reuse content