A troubled young man who killed six university students in California searched online for ways to silently kill with a knife before he repeatedly stabbed his first three victims, one of them 94 times, according to a new report.
Elliot Rodger, the son of Hunger Games assistant director Peter Rodger, may have rehearsed the killings in May 2014 by stabbing at pillows before setting off through Isla Vista were he opened fire from a semi-automatic handgun and drove into pedestrians. There were two shoot-outs with police and a total of 14 people were injured before the 22-year-old took his own life.
The Associated Press said that in a final entry written into his journal, Mr Rodger had said: "This is it. In one hour I will have my revenge on this cruel world. I HATE YOU ALLLL! DIE."
The Santa Barbara County Sheriff's Department report provided new details on how Mr Rodger killed his two roommates and their friend, gunned down two women outside a sorority and shot a man standing in a delicatesan.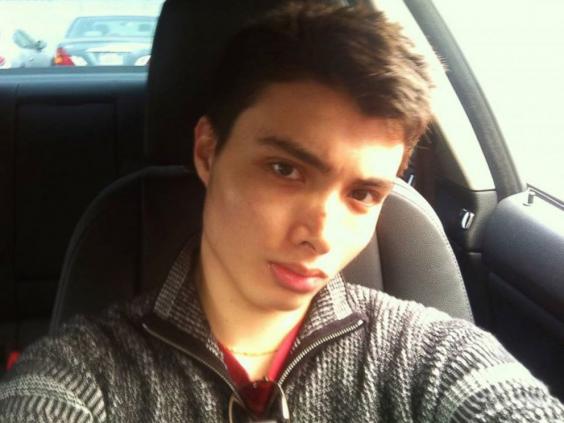 Mr odger searched online for "quiet silent kill with a knife" before likely ambushing each, police said. Red-tinged walls and blood-soaked paper towels indicated he tried to clean the apartment's hallways and worked to conceal each man's death from the others.
The six people killed by Mr Rodger - George Chen, 19, Cheng Yuan "James" Hong, 20, Weihan "David" Wang, 20, Katherine Breann Cooper, 22, Christopher Ross Michaels-Martinez, 20, and Veronika Elizabeth Weiss, 19 -  were all students at the University of California, Santa Barbara.
The families of Mr Hong, Mr Wang and Mr Chen have criticised the sheriff's office for not telling them how the killings were carried out, and said they are angered by public health and legal systems they claimed valued the rights of the mentally ill, such as Mr Rodger, over those who may become their victims.
After Rodger killed himself police found three semi-automatic handguns and nearly 550 unspent rounds in his car. All were purchased legally.
The report said Mr Rodger began purchasing his weapons in December 2012. A librarian told investigators that she helped him look up books on serial killers and mass murder two to three months before the rampage, and internet search records showed he had a fascination with Adolph Hitler and the Nazis.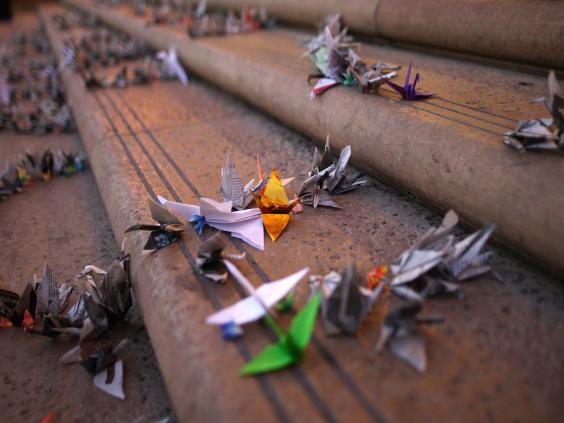 In the report, Sheriff Bill Brown said: "[Mr Rodger] clearly suffered from significant mental illness that ultimately resulted in homicidal and suicidal rage."
Mr Rodger's father said at the time that he had initially believed his son had been a victim in the attacks. He only subsequently learned that he was the main suspect. This week he released a statement saying he respected how investigators did their jobs and treated his family after the attack.
"I sincerely hope that their findings will go a long way toward helping avoid future tragedies," he said.
Reuse content