Another shocking video has emerged of US police officers appearing to abuse an individual under their custody, as demonstrations against police brutality continue across America.
Mobile phone footage, captured by passer-by Luis Paul Santiago, shows a young white 15-year-old girl been heavily restrained by an officer in Mesa, Arizona, who appears to be pushing her face-first into the pavement in a choke-hold.
In the video the young girl, who is reportedly a runaway, can be heard crying and screaming: "Stop, help - I can't breath," over and over again.
Shortly afterwards Mr Santiago published his footage, which was later reported up by the Free Thought Project, on his Facebook page. It has now been viewed nearly two and a half million times.
Writing on Facebook, Mr Santiago said the second woman in the video was the girl's mother who attempted to explain to the officer that her daughter was "emotionally unstable" and that she suffered from asthma.
Mr Santiago said officers at the scene alleged the female officer restraining the girl had "acted correctly". He also claimed an officer told him: "If she [the female police officer] needed to she can shoot her dead."
He also claims in Facebook comments that the officer reportedly told him to delete the 70-second video.
The footage emerges as thousands took to the streets last week to demonstrate against a Grand Jury's decision not to prosecute New York Police Department officer Daniel Pantaleo, who is white, over the death of 44-year-old Eric Garner, a black New York City resident.
Mr Garner, a father of six, died after he was placed into an illegal choke-hold by officer Pantaleo. Footage capturing the event records Mr Garner as shouting, "I can't breath" as he was held into the pavement.
The statement has become a rallying cry for the thousands taking to the streets in the wake of his death and that of Ferguson teenager Michael Brown.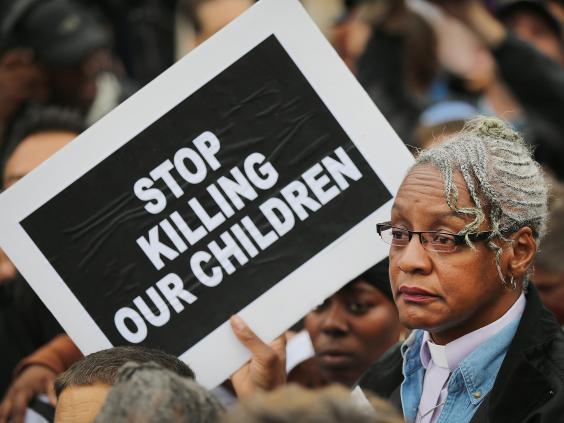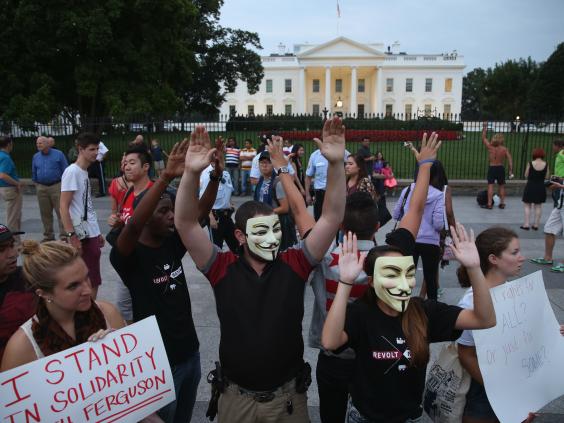 Another incident to emerge yesterday appears to show that five police officers from Ohio are presently under investigation for allegedly sending text message filled with racist comments.
Reuse content