Hopes that by granting parole to the convicted Israeli spy Jonathan Pollard the US would remove a long-running irritant in the two countries' relations have been dashed, as it emerged that he will not be permitted to travel to Israel for five years.
The news that Pollard, 61, will be freed from prison on 20 November, exactly 30 years after he was arrested for passing secrets to the Israeli government while working as a US Navy intelligence analyst, was greeted with jubilation in Israel, where he is regarded as a hero.
Benjamin Netanyahu, the Israeli Prime Minister whose difficult relationship with Mr Obama has been tested further by the disagreements over the Iran nuclear deal, praised the decision. "Throughout his time in prison, I consistently raised the issue of his release in my meetings with the leadership of successive US administrations," he said in a statement. "We are looking forward to his release."
But the country's Justice Minister, Ayelet Shaked, signalled that Israel would expect the US to allow Pollard to emigrate to Israel immediately. "What needs to be done, simply, is to ease life for him, and of course to make efforts for him to reach Israel." She later told Army radio: "It will apparently require the intercession of the [US] President, and that is a more complex process. It would be political."
In fact it was laid down as a condition of his parole that he remain in the US for five years. Only President Barack Obama could waive that requirement, but would have little domestic political incentive to do so. The President "has no intention of altering the terms of Pollard's parole", Alistair Baskey, spokesman for the National Security Council, told reporters.
Pollard sought asylum in the Israeli embassy in Washington in an attempt to avoid trial, but was turned away and was eventually given a life sentence for spying. In 1987 the Israeli government formally apologised to the US for his activities.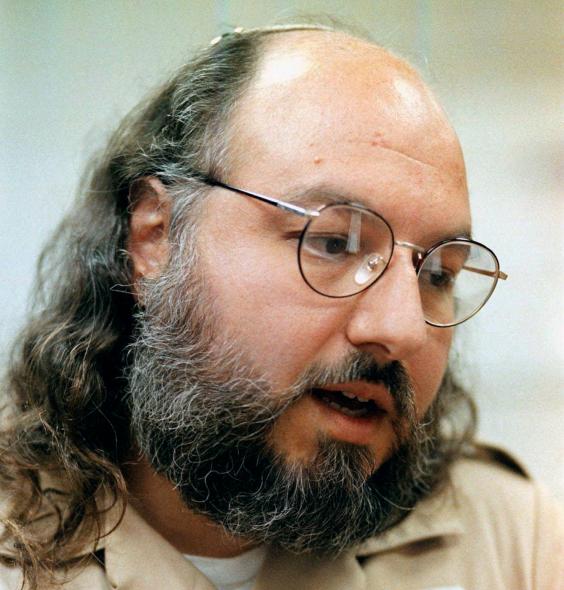 However, Israeli embarrassment evaporated over the years and in 1995 Pollard – originally a Jewish American – was granted Israeli citizenship. His release on parole has also been complicated by suggestions, denied firmly by the US side, that it was meant as a gesture to ease Israeli fury over the recently concluded nuclear deal with Iran.
Both the administration in Washington and Pollard's own lawyers quickly dismissed any notion of linkage between his case and the Iran deal, which Mr Netanyahu has condemned. "Mr Pollard's status was determined by the United States Parole Commission according to standard procedures, and the Parole Commission's decision was in no way linked to foreign policy considerations," Mr Baskey said.
Even with these lingering questions, the fact that Pollard will soon walk free will mark an important moment in US-Israel relations, commented Michael Oren, a recent Israeli ambassador to the US. "After 30 years, Pollard's release will end a painful and complicated scandal that tore a rent between the two nations," he said, noting that it would also relieve Jewish Americans of their greatest dilemma in the case: whether their loyalties should lie first with America or Israel.
Pollard issued a statement in which he thanked the "many thousands of well-wishers in the US, in Israel, and throughout the world" who had backed the long campaign for his release. Mr Netanyahu meanwhile met Pollard's wife Esther in his office and told her: "After 30 years Jonathan is leaving prison. We are waiting for his release."
Pollard is seen by the Israeli right as having stood up for Israeli security and is believed by many to have been kept in prison so long only because of anti-Semitism. His supporters on the right believe that he acted because the US was denying intelligence to Israel that it should have shared. "He's seen as a martyr, and the right loves martyrs," said Yossi Alpher, former director of the Jaffee Centre for Strategic Studies.
Ms Pollard, originally from Canada, met and married him while campaigning for his release, and said: "I'm relieved and happy our ordeal is finally coming to an end. I can hardly wait. I am counting the days, until I can have him in my arms, close the door on the past, begin to heal and to go on with our lives.
"What we need now is peace and quiet and a little privacy to be able to rebuild our lives and heal – and to be able to live like normal people in a quiet and modest way."
Reuse content