Police hunting the killer of a young woman who had lighter fluid poured down her throat and was then set alight are scouring video footage that shows her last known sighting before she was attacked.
Detectives in Panola County, Mississippi, recovered the footage from a petrol station where 19-year-old Jessica Chambers was seen filling up her car at around 6.30pm on Saturday evening. She was found two hours later, stumbling down a road in flames. Police believe lighter fluid or another accelerant was poured down her throat and she was then set ablaze.
On the forecourt footage being examined by officers, she is seen on the talking to a man who detectives say has been cleared. Yet the police believe there could be other clues on the recording that could help them identify her killer or killers.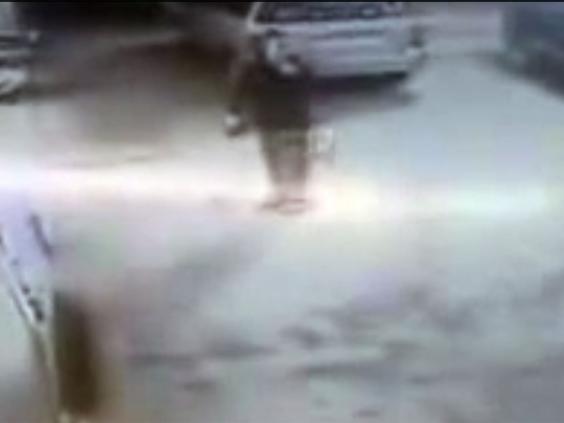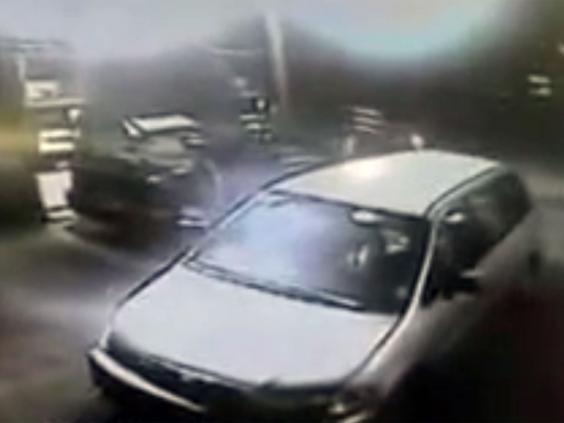 "They squirted lighter fluid down her throat and in her nose, and apparently they knocked her out," her father, Ben Chambers told the WDBD­TV channel.  "She had a big gash on top of her head.  When the fire department got there, she was walking down the road on fire. The only part of her body that wasn't burned was the bottom of her feet."
Mr Chambers has told reporters that he was informed by fire officials that his daughter was able to mutter a few words before she died. "She told them, she told them, told him who done it," he said.
Ms Chambers was flown to a hospital in Memphis but later died from her injuries.  The authorities said initial results of post-mortem tests revealed that burns had covered 98 per cent of her body.
The sheriff for Panola County, Dennis Darby, said that officers were working to learn who Ms Chambers may have been with in the time between she was seen at the petrol station and when emergency crews responded to calls about a burning car in the town of Courtland. Police have said they have not yet identified a motive for the killing.
Ms Chambers' mother told the Clarion-Ledger newspaper that her daughter had left home at around 6pm on the day she was killed, with a plan to fuel her car, get something to eat and then drive to the town of Batesville to get her vehicle cleaned. She had spoken to her at around 7pm.
"I reminded her to clean her room, because I'd been on her for a few days about it. She promised she would," Lisa Chambers said. "She was still wearing her pajama pants so it's not like she was dressed to be out very long."
Ms Chambers best friend, Alyssa Cotten, said she did not think the young woman was involved in a relationship.
"She was the most beautiful and loving and kind girl I've ever known," Ms Cotten told FoxNews.com. "She loved to cheer. She loved softball. She loved her family and her friends. She was just a big bundle of joy. We have no idea who did this."