The older brother of murdered beauty pageant contestant JonBenét Ramsey is suing a pathologist who alleged he was responsible for the six-year-old's brutal 1996 killing.
Burke Ramsey, 29, who filed the complaint on Thursday, is seeking a jury trial and a minimum of $150 million (£121 million) in damages.
The lawsuit accuses Dr Werner Spitz of defamation following a radio interview he gave in September, in which he alleged Mr Ramsey had "bludgeoned" his sister to death.
The forensic pathologist also appeared in CBS documentary The Case of: JonBenét Ramsey, which aired last month, 20 years after her mysterious death. 
JonBenét was found dead in the basement of the family home in Boulder, Colorado, following a murder that remains unsolved to this day.
Mr Ramsey's attorneys said they demanded Dr Spitz retract his comments the day after the interview, but that he refused.
"Spitz made this accusation without ever examining JonBenét's body, without viewing the crime scene, and without consulting with the pathologist who performed the autopsy on JonBenét," the complaint alleged.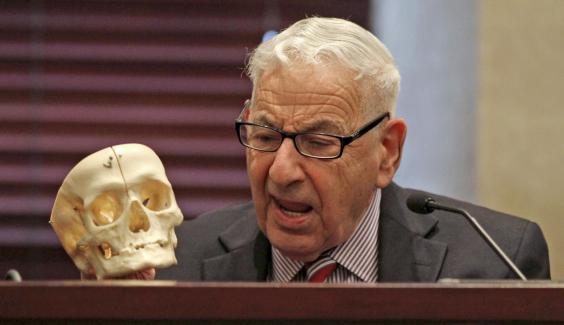 Mr Ramsey also claimed Dr Spitz had "a history of interjecting himself in high profile cases."
Boulder police confirmed last month that the investigation into JonBenét's murder remained open.  
Chief of Police Greg Testa said investigators had collected over 1,500 pieces of evidence, including 200 DNA samples, in the course of the investigation.
He also stated they had travelled to 80 different states to interview 1,000 people of interest and had received, reviewed and investigated more than 20,000 tips, letters and emails.  
Burke Ramsey came under fire last month after viewers found his smiling demeanour bizarre during a TV interview on the Dr Phil show about his sister's murder.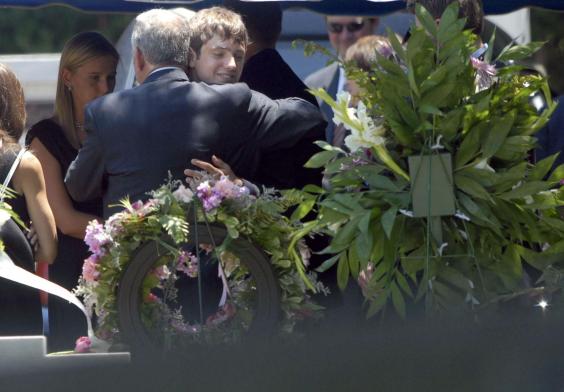 In September, he launched a different lawsuit against CBS, the network behind The Case of: JonBenét Ramsey documentary.
Mr Ramsey's lawyer said he would seek to target the "lies, misrepresentations, distortions, and omissions" in the two-part series.
His lawyer, L Lin Wood, said the network's desire for "ratings and profits" was put before the truth.
"In doing so, CBS perpetrated a fraud on its viewers – there was no new investigation by the phony TV 'experts'," he said.
Manhattan murder mystery: Who really killed Linda Stein?
A statement on behalf of Mr Ramsey said: "Burke Ramsey shall seek redress against CBS for its outrageous accusations in a court of law where he successfully acquitted himself over 15 years ago in libel actions filed against the tabloid Star Magazine, the New York Post and Court TV for publishing similar false accusations. CBS shall be held accountable for the damage it has unlawfully inflicted on this young man's reputation."
CBS has so far denied any wrongdoing and said it would stand by the broadcast in court. 
Reuse content