A transgender employee who has claimed discrimination resulted in her being fired by a major American fashion retailer has filed a lawsuit against the company in a case that could set a legal precedent.
Leyth Jamal, who was born a man but considers herself to be a woman, claims she was heavily discriminated against in her time working for Saks 5th Avenue in Houston, Texas. The company has denied the allegations.
Ms Jamal has claimed that during her time at the high-end retailer she was verbally abused, forced to use the men's toilet, told to appear more masculine at work and eventually fired in 2012 because she was transgender. She has claimed the treatment breached Title VII of the 1964 Civil Rights Act.
"She was told she should separate her home life from her work life," says the lawsuit filed by Ms Jamal.
The 1964 Civil Rights Act bars US employers from firing employees based on gender, but it is unclear how that law applies to discrimination against transgender employees. Some recent court decisions have gone in favour of transgender people and several US states - Texas is not among them - have laws that prevent such discrimination.
But no clear federal law exists to protect transgender people from workplace discrimination. That could change following a decision in this case.
The court complaint filed at a US District Court in Houston claimed Ms Jamal suffered a variety of discrimination and led to her to eventually being fired.
Court documents show that the termination happened 10 days after Ms Jamal made a harassment complaint to the United States Equal Opportunity Commission, a government body.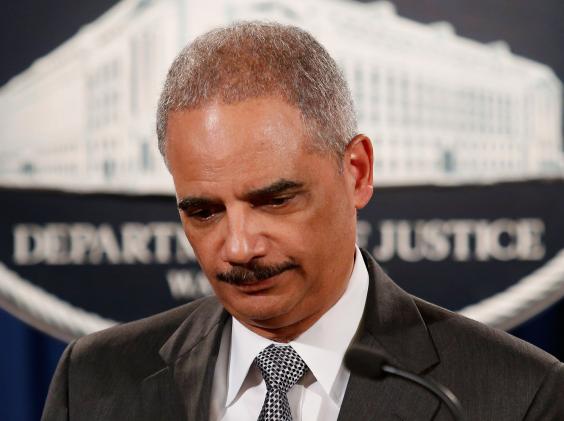 The suit is seeking damages from Saks, which has 39 stores across the country, as well as seeking to prevent the company from engaging in future discriminatory practices.
Saks has denied the allegations. "In the strongest terms, Saks Fifth Avenue states that it did not discriminate against the plaintiff, and the company does not believe the allegations are supported by the facts in any way," the company said in a statement.
It has also claimed that that the piece of legislation cited by Ms Jamal, the Civil Rights Act, does not protect the rights of transgender employees.
Saks' motion claims that Title VII is a "prohibition against discrimination based on an individual's sex" and "is not synonymous with a prohibition against discrimination based on an individual's sexual identity disorder or discontent with the sex into which they were born."
Saks did not return calls from The Independent seeking comment on the case.
While there is no federal law that explicitly protects the rights of transgender employees, the US government appears to be expanding its protection of transgender people. In 2012, the Equal Employment Opportunity Commission concluded that sex discrimination under Title VII of the Civil Rights Act includes discrimination based on gender identity.
Last month, US Attorney General Eric Holder said that the Department of Justice will take the legal position that the protection of Title VII of the Civil Rights Act extends to protect transgender people from discrimination.
But campaigners say the actual legal protection against transgender discrimination looks to remain hazy until a federal law is in place. Rights groups are hoping this case can be the flashpoint needed for that to happen.
"The fight for explicit protection in federal law very much continues and those efforts are not going to go away," Ian Thompson, legislative representative of the American Civil Liberties Union, told The Independent. "It's important that in the absence of a new federal law like that, it be understood there are protections in place for trans people."
Reuse content