Relatives of a young man who died in police custody after enduring 17 days of agony and torment have sued the authorities and accused them of letting him die by failing to provide his prescribed addiction medication
David Stojcevski was taken to the Macomb County Jail to serve a 30-day sentence for failing to appear in court on a traffic ticket for careless driving. His family say he died 16 days later, having lost 50 lbs in weight and having spent that time naked in his cell – his torment seen on monitor videos.
Robert Ihrie, a lawyer for Mr Stojcevski's brother, Vladimir Stojcevski, said that what happened to the young man "shocks the conscience."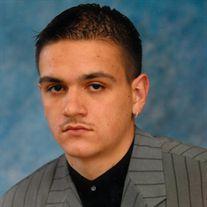 "Any case that involves death in a penal institution is hard and sad," he told the Detroit Free Press. "This case is particularly hard, particularly difficult, particularly sad. It was completely avoidable."
A lawsuit filed by Mr Stojcevski's family alleges that officials at the Macomb County jail failed to provide him with the three medications prescribed for him in the months leading up to his incarceration — Xanax, Klonopin and oxycodone.
The first are benzodiazepine medications used to treat anxiety and drug withdrawal, while the third is used for pain relief.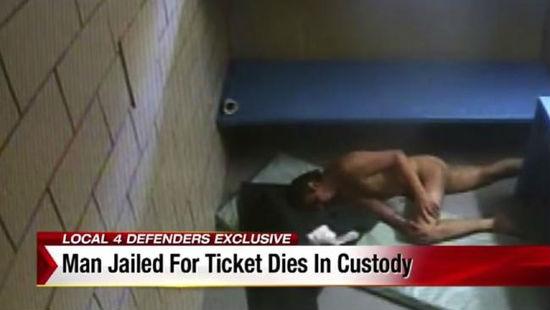 According to the lawsuit, Mr Stojcevski was recommended for a medical detox unit after he was assessed when he entered the jail in June 2014. On June 17, 2014, he was placed in a mental health cell after a referral noted that he was, among other things, hallucinating and talking to people who were not there.
The lawsuit claims that staff from the jail and the firm Correct Care Solutions, were "deliberately indifferent" to Mr Stojcevski's mental health and watched him "spend the final 10 days of his life suffering excruciating benzodiazepine withdrawal symptoms".
Sheriff Anthony Wickersham said he could not comment because the case involved pending litigation. County Corporation Counsel John Schapka said that "knowing the facts and circumstances of the case, I'm confident the county will prevail."
Reuse content