The Mega Millions jackpot is heading towards a US lottery record amid a frenzy of ticket purchases, fuelling speculation that the prize could pass the billion-dollar mark for the first time by Christmas Eve.
Paula Otto, executive director of the Virginia Lottery and lead director for Mega Millions, said ticket sales were already ahead of projections for today's draw, increasing the likelihood it could beat the current record of $656m (£402m), set in a March 2012 Mega Millions draw.
Speaking to Reuters, Ms Otto said: "We've never had a jackpot this high the week before Christmas. You like to see winners and you like to see big jackpots. I leave it in the hands of the bouncing balls."
The huge Mega Millions prize is the product of a major change in October that dramatically reduced the odds of winning the jackpot. If a winner is not selected tonight and it rolls over past the next draw on Friday night, Ms Otto predicts the jackpot will reach one billion dollars (£613m) - an unheard of amount for Mega Millions or Powerball, the two main multi-state US lottery games.
However, if the winner chooses to accept the prize money in a lump some of cash, as opposed to payments spread out over 30 years, the jackpot would be $316m.
The current jackpot is the fourth largest in US history and closely trails the $587.5m and $590.5m jackpots set by Powerball.
Additional reporting by agencies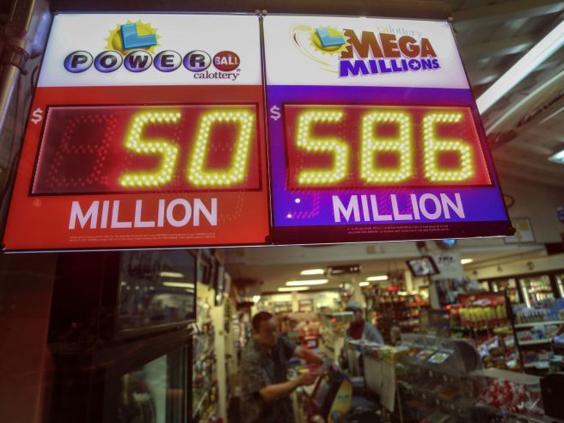 Reuse content