At least 50 people have been injured – more than 20 of them youngsters  – after a gas explosion outside a maternity and children's hospital in Mexico City. Reports said much of the facility had been ruined by Thursday's blast and one person may have been killed.
Mayor Miguel Angel Mancera told MVS radio that the body of a woman was found inside the hospital and many people were injured by flying glass. He earlier told the Televisa network that at least 54 people were injured, 22 of them children, the Associated Press reported.
Thirty-five-year-old Felicitas Hernandez wept as she frantically questioned people outside the mostly collapsed building, hoping for word of her month-old baby, who had been hospitalized since birth with respiratory problems.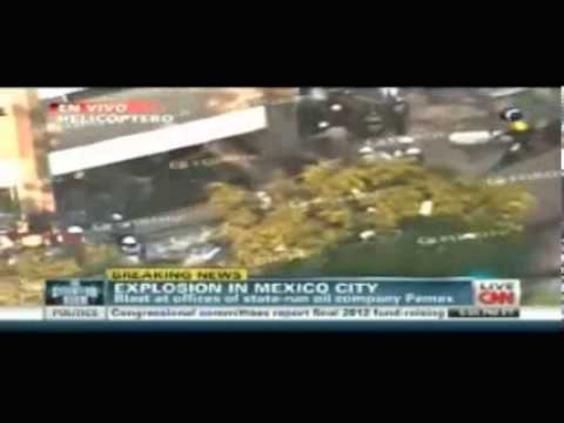 "They wouldn't let me sleep with him," said Ms Hernandez, who said she had come to the city-run Maternity and Children's Hospital of Cuajimalpa because she had no money. 

Reports said the explosion occurred when a tanker was making a routine, early morning delivery of gas to the hospital kitchen and gas started to leak. Witnesses said the tanker workers struggled frantically for 15 or 20 minutes to repair the leak while a large cloud of gas formed.
The explosion sent a column of smoke billowing over the area in western Mexico City and television images showed much of the hospital collapsed, with firefighters trying to extinguish fires. Mr Mancera said the heaviest damage was near the hospital's loading dock.
Local official chief Adrian Rubalcava said the injured were being taken to a nearby hospital, but the area had insufficient ambulances. He said: "The most worrisome is the collapse of a large part of the hospital."
Reuse content