A young newlywed couple from Mississippi have been accused of trying to join Isis and and of using using a honeymoon trip as a ruse to travel to the extremists' territory in Syria.
The couple – 20-year-old Jaelyn Delshaun Young and 22-year-old Muhammad "Mo" Dakhlalla – were arrested on Saturday after a sting operation by federal agents as they made their way to their local airport in Columbus, Mississippi. They were said to be carrying tickets to Istanbul.
Federal officials said they had detained the couple after they interacted with FBI agents posing as Isis recruiters.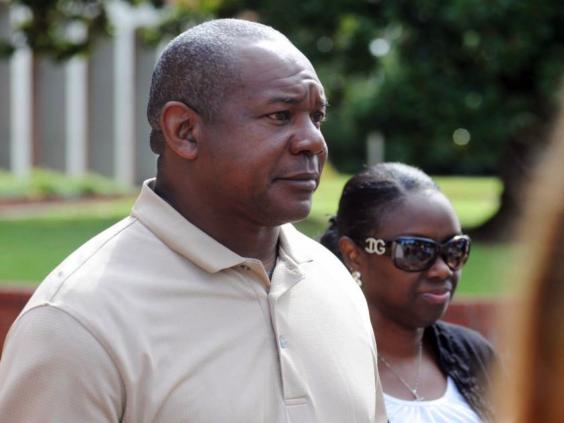 "Our story will be that we are newlyweds on our honeymoon," Ms Young, whose father is a police officer, wrote in one email to an agent, according to documents filed by federal officials.
On Tuesday, the pair were brought before a judge who ordered that they be held without bail. Reports said that the judge in Oxford, Mississippi, said that even though the pair had no previous record of committing a crime, their desire to join Isis might remain.
"This investigation began in May 2015, when the defendant expressed a desire to travel to Syria in support of Isis and made several supportive statements about the designated foreign terrorist organisation," said a statement from the FBI.
"Both defendants subsequently expressed their readiness to travel overseas to join Isis."
The Justice Department said the arrests were part of a continuing effort to stanch the flow of Americans seeking to fight in the Middle East after being lured by online recruiters to join extremist groups.
But the way in which the couple were reportedly caught – by agents posing as Isis recruiters – will also raise concerns among civil rights activists about the targeting of Muslim citizens in so-called honey-trap stings.
The Associated Press said that Assistant US Attorney Clay Joyner likened the pair to the Boston Marathon bomber Dzhokhar Tsarnaev, saying that like him, they could commit violence with knives, vehicles or homemade weapons.
"They don't need a gun to do harm," Mr Joyner said. "They don't need military training to do harm. What they need is a violent, extremist ideology, and that's exactly what they have espoused."
FBI agents arrested them at a Mississippi airport, filing criminal charges that both were attempting and conspiring to provide material support to a terrorist group, a federal crime punishable by up to 20 years in prison and a fine of $250,000.
An FBI agent's affidavit said both confessed their plans after their arrest. Defence lawyers declined to comment after the hearing, but told the court that the material didn't prove either had committed a crime.
The government says FBI agents began interacting online with Young in May about her desire to travel to Syria to join the group. It says her Twitter page said the only thing keeping her from traveling to Syria was her need to earn money.
Reuse content