A young Adam Lanza was so obsessed with battles and destruction that his creative writing was too "graphic" to be shared with other children by his teachers.
And after the 20-year-old shot his school volunteer mother dead, he enacted his own conflicted vision of war at Sandy Hook Elementary School, creating a harrowing "scramble" for safety among terrified teachers and children, and leaving lifeless classmates "like sardines" in a bathroom.
Disturbing new details of one of the worst mass shootings in US history emerged this weekend, with the release of thousands of pages of the police investigation into the massacre of 20 schoolchildren – some as young as six – and six staff members at Newtown, Connecticut on 14 December 2012.
Many files are heavily censored to protect the identities of the young victims and some of the most disturbing details were withheld. But one account gives an insight into the terrifying events.
A police officer referred to finding more than a dozen bodies, mostly children, packed "like sardines" in a bathroom before Lanza, a former student at Sandy Hook, turned the gun on himself.
"It appeared that there was a mad scramble to get into the bathroom, with people stepping on top of one another and climbing on top of one another... the teachers appeared to be have been shepherding the children into the room and were probably going to shut the door... and were interrupted by the shooter as they [tried] to fill the bathroom," the police officer said.
Teachers told investigators that they heard the school caretaker, Rick Thorne, confront Lanza and try to get him to leave. One teacher, who was hiding in a closet, heard Mr Thorne yell: "Put the gun down!" It was not clear why he was not killed.
The horror awaiting paramedics was so great that police tried to choose those they felt were capable of handling what they were to see.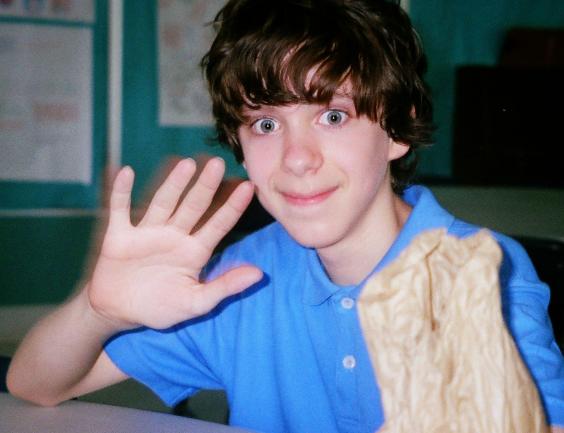 The police investigation revealed further details of the killer being antisocial at school, rarely having anything to do with his classmates, and obsessed "about battles, destruction and war". One of his former teachers described the level of violence in his work as "disturbing" and "so graphic it could not be shared".
But exactly what prompted Lanza to kill 26 people in cold blood on this occasion remains a mystery. The investigation was unable to find a motive other than his obsession with death, adding that while he was "undoubtedly afflicted with mental health problems", he "displayed no aggressive or threatening tendencies".
Two weeks before the shootings, Nancy Lanza, who volunteered at Sandy Hook from 1998 to 2012, told a friend that her son was becoming increasingly depressed, investigators found. A witness told police that Lanza "apparently felt his mother loved the students more than him".
Other claims paint a picture of a young man who was "emotionally paralysed" who suffered from obsessive compulsive disorder, changing his socks 20 times a day.
The Newtown massacre was no isolated incident, but part of a worrying trend in attacks and plots against schools across the US.
A new report by a US government intelligence agency, released this month reveals that there have been 22 attacks or foiled plots against schools since the events at Sandy Hook. Twenty-five people have been killed or wounded in attacks on US schools in the past year. And there is mounting concern of repeat mass shootings – with schools being warned they are at "moderate" risk from what officials call the "threat of an active shooter incident".
The majority of attacks in the past year were by male students, aged 14 to 28, with a single firearm, says the report by the Regional Operation Intelligence Center, New Jersey, which is marked "for official use only".
Almost half of the attacks or plots have been against high schools (10) with the remainder split between elementary schools and higher education. The foiled plots include planned mass shootings, and a plot to blow up a school.
"Schools remain a target not only from students who exhibit emotional problems, an inability to cope with stress, and those who have been bullied, but also from outside attackers," said the report. "The shootings at Sandy Hook illustrate the threat posed by outside attackers and how unpredictable their attacks can be when they are able to remain undetected by law enforcement and school administrators."