A mother in New Mexico is facing charges of child abuse after a video is alleged to show "egging" on her daughter during a fight.
The video that was filmed last Tuesday shows the mother-of two, Nicole Morlan, appearing to cheer on her daughter in the black as she fights another student outside of Taft Middle School in Albuquerque.Crowds can also be heard cheering in the background.
It is not until a teacher gets involved that the fight is brought to an end, but she is kicked and dragged to the ground in the process.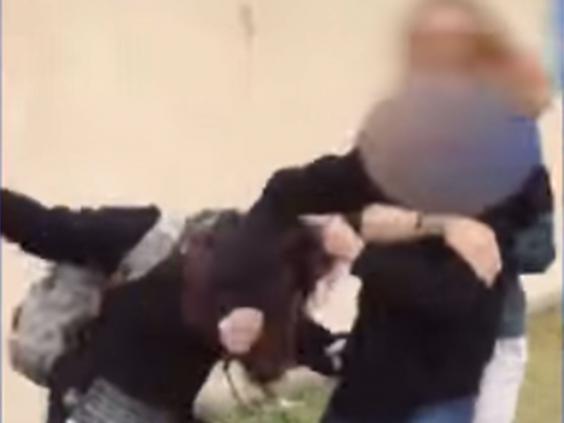 According to teachers, the girls had already fought that day prior to the fight in question.
The school has also confirmed that both girls have been disciplined as a result of the fight.
Following the fight, Morlan was banned from the school grounds for the rest of the year and now faces two felony charges of child abuse and contributing to the delinquency of a minor, a crime that could see her facing time behind bars.
She could have to pay $3,000 if convicted.
Reuse content