Four people have been killed in a suicide bomb attack at the busy Kantin Kwari textile market in Nigeria's second city of Kano, police said on Wednesday.
At least seven people, including some traders, were injured in the blast carried out by two women in the northern city, police commissioner Adenerele Shinaba said on Wednesday.
The chairman of the Kanti Kwari market, Alhaji Liti Kulkul, confirmed to Reuters that there had been a blast, but was unable to offer further details.
Those behind the attack have yet to be identified, but officials said it bore the hallmarks of the extremist Islamic group Boko Haram, BBC News reported.
The biggest textile market in Kano, people from neighbouring states and other parts of Nigeria flock to Kanti Kwari to trade.
The incident comes after a highly organised attack was carried out at Kano's central Grand Mosque at the end of last month, killing over 100 people and injuring hundreds more.
The attackers, believed to be members of Boko Haram, set off three bombs and opened fire as hundreds of Muslims gathered to hear a sermon.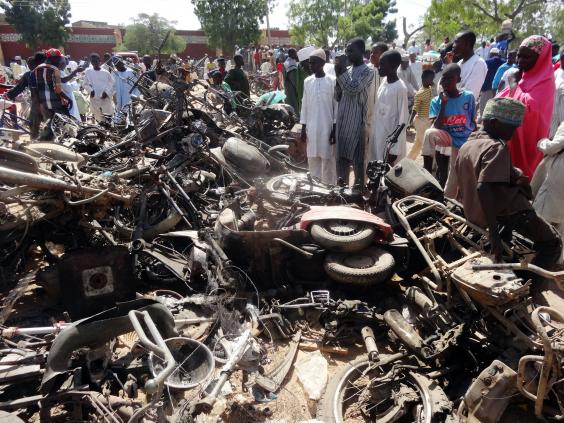 One bomb exploded inside the mosque, one of the country's largest, and two others detonated at the gates of the adjoining palace, home to the Emir of Kano, Sanusi Lamido Sanusi, who condemned Boko Haram in a recent sermon.
The extremist Sunni Islamist group has been leading an armed rebellion in northern Nigeria since 2009, but its activities attracted international attention earlier this year when its members kidnapped over 250 school girls from the town of Chibok in Borno State. 
While some of the girls escaped, the situation for the remaining captives looks bleak, as a man claiming to be Abubakar Shekau, Boko Haram's leader who reportedly died a year ago, claimed the girls had been "married off".
More to follow
Reuse content