North Korea's newly launched satellite almost passed over the Super Bowl stadium just one hour after the game finished, it has been revealed.
The Kwangmyongsong 4, or "Shining Star", is currently circling the earth every 94 minutes and, based on data released by international organisations tracking it, passed almost straight over Levi's Stadium in Santa Clara, California.
"It passed almost directly overhead silicon Valley, which is where I am and where the stadium is," Martyn Williams, a tech watcher, told The Associated Press.
"The pass happened at 8:26pm, after the game [which ended at 7:25pm local time]. I would put it down to nothing more than a coincidence, but an interesting one."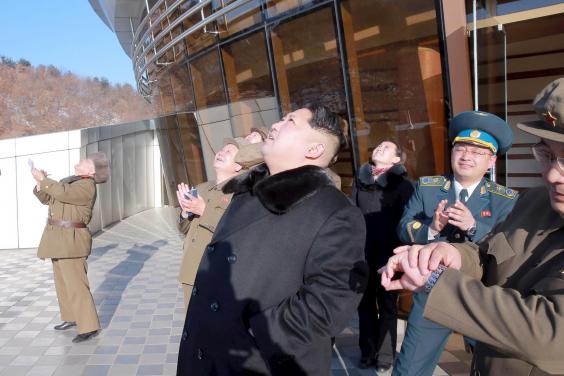 Jonathon McDowell, an astrophysicist working at the Harvard-Smithsonian Center for Astrophysics, said the pass fits in with known tracking data from a previous satellite sent up by North Korea in 2012, the only satellite released by the country that appears on the North American Aerospace Command's (NORAD) official satellite list.
Dr McDowell said: "KMS-4 did pass over that part of California at 8:27pm PST at an altitude of 480 kilometres.
"I calculate it was 35 miles west and 3000 miles up as it passed overhead heading almost due north."
The news comes after reports North Korea allegedly brought forward the launch of its new satellite in time for the Super Bowl.
North Korea launched the rocket on Sunday, after previously telling the International Maritime Organisation (IMO) it would make the launch at some point between 8 and 25 February.
After launching the satellite the US said North Korea will face "serious consequences" for doing so in defiance of international warnings.   
Susan Rice, US national security adviser, labelled the launch "reckless", adding it will "undermine peace and security".
Kwangmyongsong 4 has the NORAD catalogue number 41332. It is described as an earth satellite and weighs around 220 pounds.
It's main applications, according to Pyongyang, are monitoring the weather, mapping natural resources and forest distributions and providing data that might help farmers improve their crops.
Signals from the new satellite are yet to be detected.
The satellite's orbit can be tracked in real time on the website N2YO.com under the name KMS-4.
Additional reporting by Associated Press
Reuse content