Barack Obama may have a to-do pile full of Edward Snowden-related headaches, but the NSA whistleblower might be joining him on one of the world's more prestigious clubs.
Mr Snowden has been nominated by two Norwegian MPs for the Nobel Peace Prize, a gong the President himself won in 2009.
Baard Vegard Solhjell, a former environment minister, and Snorre Valen said on Wednesday the public debate and policy changes "in the wake of Snowden's whistleblowing has contributed to a more stable and peaceful world order."
Mr Snowden, who had worked as a contractor for the National Security Agency, made global headlines beginning in June last year when he unleashed revelation after revelation about government snooping in various countries.
His releases sparked diplomatic grumbles aplenty. One of the more problematic was the revelation that US spies tapped the German Chancellor Angela Merkel's personal mobile phone.
Most controversial Nobel Peace Prize nominees
Most controversial Nobel Peace Prize nominees
1/5 Edward Snowden

2014: The National Security Agency whistleblower Edward Snowden has been nominated by two Norwegian MPs for the Nobel Peace Prize, meaning the US contractor currently claiming asylum in Russia could be awarded the same prize accepted by President Barak Obama in 2009

2/5 Vladimir Putin

2013: The Russian President Vladimir Putin was nominated for the Nobel Peace Prize because the former KGB agent "actively promotes settlement of all conflicts arising on the planet," according to the advocacy group that nominated him, at least

3/5 Barack Obama

2009: US President Barack Obama won the Nobel Peace Prize for "extraordinary efforts to strengthen international diplomacy and cooperation between peoples," shortly before launching military airstrikes in Libya. The irony was not lost on Mr Obama it seemed, who during a press conference joked: "[Energy Secretary Steven] Chu's the right guy to do this, he's got a Nobel Prize in physics - he actually deserved his Nobel Prize"

4/5 Henry Kissinger

1973: Henry Kissinger was awarded the prize for his work on the Paris Peace Accords jointly with Le Duc Tho, who turned the Prize down. The American humourist Tom Lehrer later quipped that Kissinger's award represented the "death of satire"

5/5 Josef Stalin

1945: Soviet dictator Josef Stalin was nominated for "his efforts to end World War II". Fellow nominee Vladimir Putin recently said there was no difference between him and Oliver Cromwell, when asked whether he would erect a statue of Stalin in Moscow
Having fled the USA, initially for Hong Kong, he is currently in Russia under temporary asylum, though there have been hints that he could return to his native US, where the government deems him a criminal, under a plea bargain.
Late last year he was pipped to another august title - that of Time magazine's Person of the Year, which Pope Francis won.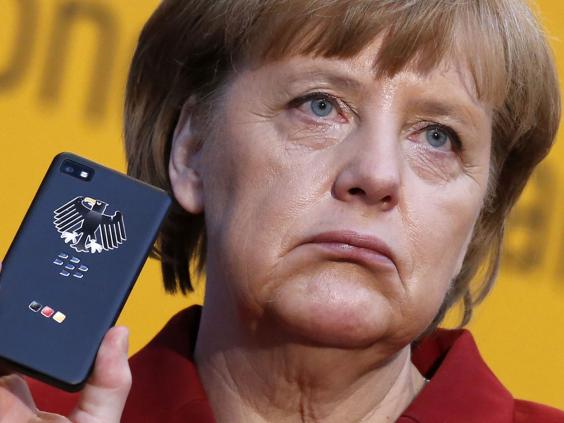 In a joint statement, Solhjell and Valen said: "There is no doubt that the actions of Edward Snowden may have damaged the security interests of several nations in the short term.
"We are, however, convinced that the public debate and changes in policy that have followed in the wake of Snowden's whistleblowing has contributed to a more stable and peaceful world order.
"His actions have in effect led to the reintroduction of trust and transparency as a leading principle in global security policies."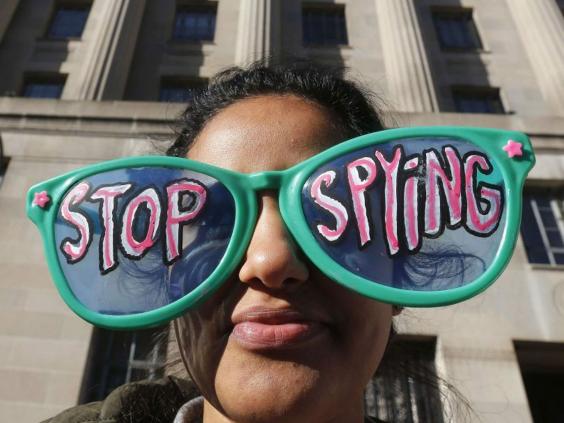 Thousands of people around the world are eligible to nominate candidates for the prize, including any member of any national assembly. There were 259 nominees for last year's prize.
The Norwegian Nobel Committee will collect nominations for the 2014 prize up to 1 February and finalise a shortlist on 4 March, when the committee holds its first meeting of the year and members submit their own nominations. The winner will be announced on 10 October.
Former winners of the Nobel Peace Prize, which has been running since 1901 and is awarded annually in Oslo, Norway, include Nelson Mandela, Henry Kissinger, and Martin Luther King.
Read more
---
Edward Snowden first speaks out

Reuse content