The story that ended in tears and anger and a $135,000 pay-out, began in early 2013 when Rachel Bowman-Cryer visited an Oregon bakery seeking a cake for her up upcoming wedding.
The store's owner, Aaron Klein, turned away Ms Bowman-Cryer and her mother when he learned she was planning to marry another woman. He said his religious beliefs forced him to take a stance against same-sex marriage.
This week, the long legal saga set in motion that day, ended with the now closed bakery paying out $135,000 in compensation to the lesbian couple, after the state's Bureau of Labour and Industries ruled that it had violated their civil rights.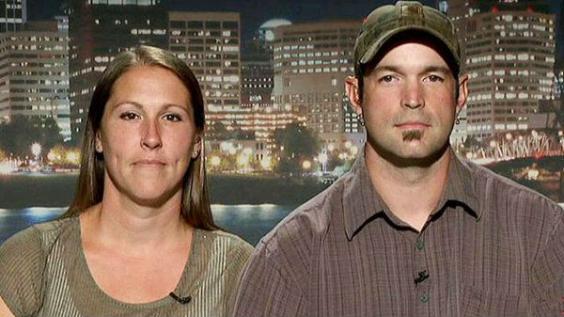 Paul Thompson, a Portland lawyer representing the Bowman-Cryers, told OregonLive.com: "My clients are happy the Kleins paid the fine and are moving forward, and hope to see the ruling upheld on appeal."
Mr Klein and his wife, Melissa, who had owned and operated the Sweet Cakes by Melissa shop in the town of Gresham, had initially refused to pay the sum, citing financial hardship, and filed an appeal of the ruling.
As they fought the decision, the couple reportedly received more than $500,000 in donations via online fundraisers, something which may have undermined their claim not to be able to pay the fine.
The bakers found themselves making more headlines in August when they mailed 10 cakes, inscribed with "We really do love you!"  to LGBT centres in California. The Kleins' action was seen as a publicity stunt, said reports.
As it is, the couple are still appealing the decision against them, their lawyer said, and the saga may not be over. Tyler Smith said the Kleins decided to make the payment while it was pending, rather than incur additional interest charges if they ultimately lose.
Reuse content