As Oregon mourns the victims of America's latest shooting spree, a picture began to emerge of the killer: a reclusive 26-year-old with an interest in Irish terrorism and Nazism and a hatred of religion. tim walker reports 
The man who killed nine people and injured seven others in a mass shooting at a college in rural Oregon carried a British passport and was fascinated by the IRA, it has emerged. Chris Harper Mercer, 26, who was shot dead by police following the murders at Umpqua Community College on Thursday, was born in California but had an English father.
In apparent signs of anti-British sentiment, Harper Mercer posted images, articles and video footage related to the IRA on his MySpace page, in an album labelled "Ireland's Freedom Fighters". His username on the dating site Spiritual Passions was ironcross45, an apparent reference to the Nazi military honour. In his dating profile, the 26-year-old described himself as "conservative, professional, intellectual, introvert". The killer also listed "organised religion" among his dislikes.
The gunman's father, Ian Mercer, moved from Lancashire to the US several decades ago to be with Harper Mercer's mother, the nurse Laurel Harper, but the couple reportedly separated before their son's birth. Speaking to reporters at his home in Tarzana, near Los Angeles on Thursday night, Mr Mercer, who is in his mid-50s, said he was "as shocked as everybody" by the killings. "It has been a devastating day," he said.
Until about four years ago, Harper Mercer lived with his mother in Torrance, some 20 miles from Los Angeles, where he was frequently seen carrying a black case that may have contained a firearm. Asked whether he owned guns, he admitted that he liked to practise target shooting, neighbours at his Torrance apartment complex told the Los Angeles Times.
Harper Mercer and his mother had later moved together to Winchester, Oregon, where they shared a small flat until Thursday's killings. Bronte Hart, a neighbour in their building, said Harper Mercer "seemed really unfriendly" and would "sit by himself in the dark on the balcony". The reclusive young man had a permanently shaved head and glasses, and reportedly wore a near-identical outfit every day: a T-shirt and military camouflage trousers tucked into boots.
Harper Mercer was also thought to have been active on a video upload site, where he went by the username Lithium_Love. Several days ago, he uploaded a BBC documentary about the 2012 mass shooting at an elementary school in Newtown, Connecticut, entitled Surviving Sandy Hook. He also wrote a lengthy blog post about Vester Flanagan, the television reporter who filmed himself shooting dead two former colleagues during a live broadcast in Roanoke, Virginia, on 26 August.
"I have noticed that so many people like him are all alone and unknown, yet when they spill a little blood, the whole world knows who they are," Harper Mercer wrote online several days later.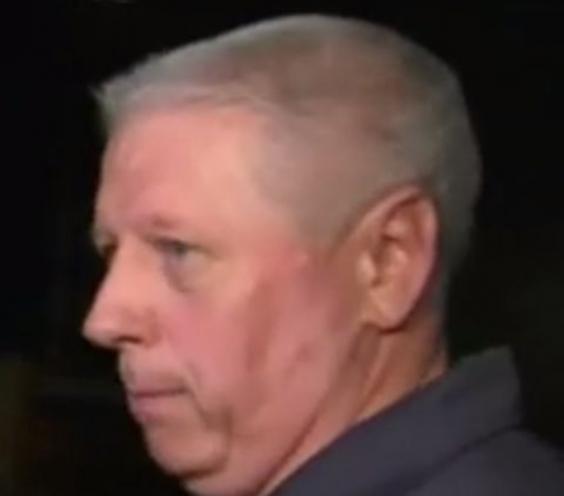 "A man who was known by no one is now known by everyone. His face splashed across every screen, his name across the lips of every person on the planet, all in the course of one day. Seems the more people you kill, the more you're in the limelight."
During his deadly rampage on Thursday, he allegedly confronted victims about their faith before opening fire, and is thought to have singled out Christians. Anastasia Boylan, 18, a student, watched as Harper Mercer shot her professor at point-blank range in front of a class. Ms Boylan, who was herself shot in the back but survived by playing dead, later told her family the shooter had ordered his victims to declare their religion, and then told them: "Because you're a Christian, you're going to see God in just about one second."
The sister of another witness, J J Vicari, told NBC that Harper Mercer asked people whether they were Christians. "Anyone who responded 'Yes' was shot in the head," Mr Vicari reportedly said. "If they said 'Other' or didn't answer, they were shot elsewhere in the body, usually the leg."
The murders began shortly after 10.30am in the science building on the college's 100-acre campus. Armed with three pistols – including a 9mm Glock and .40-calibre semi-automatic Smith & Wesson – a rifle and five additional magazines, Harper Mercer moved from classroom to classroom, firing at his victims in an attack thought to have lasted around a minute. 
He then exchanged fire with police, who finally shot him dead.
The higher education college was founded in 1964 and has around 3,300 students, many of them mature students. The college is located near the logging town of Roseburg, around 180 miles south of Portland. Late on Thursday evening, Roseburg residents held a candlelit vigil for the shooter's nine victims, who were expected to be named by the state medical examiner's office shortly.
One of the seven people injured in the attack was Chris Mintz, a 30-year-old US army veteran in his first week of classes at the college. As Harper Mercer opened fire, Mr Mintz reportedly rushed at the gunman in an attempt to protect others. He was shot at least five times. As he lay wounded on the floor, he told his classmates that it was his son's sixth birthday. Mr Mintz is expected to make a recovery following emergency surgery.
It remains unclear whether Harper Mercer had any official association with the college, but he was listed on a Facebook page this week as a volunteer production assistant for a school theatre production of Blithe Spirit.
Reuse content