Pakistani military officials have reportedly named the spy who, it is claimed, gave away the location of Osama bin Laden to the US.
The White House has consistently maintained that it found the al-Qaeda leader and carried out a secret mission to kill him in 2011 without the knowledge or assistance of the government of Pakistan.
But an article by Pulitzer Prize-winning journalist Seymour Hersh alleged this week that that was part of an elaborate lie fed to the public by President Barack Obama in order to score political points.
Hersh claims in the article that Pakistan's Inter-Services Intelligence (ISI) agency was in fact keeping bin Laden a prisoner as "leverage against al-Qaeda and the Taliban", and was persuaded to assist in the American operation as long as he was killed and their participation kept a secret.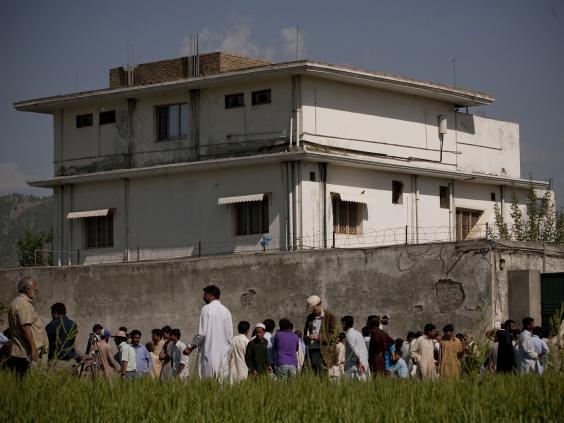 The allegations largely come from a single source, identified by Hersh only as "a retired senior US intelligence official", who said the CIA was first told bin Laden's location by a senior Pakistani spy seeking a slice of a $25 million reward.
Now, prominent Pakistani journalist and investigations editor for The News International, Amir Mir, claims Hersh's story "has given credence to the notion that a former ISI official provided the information about Osama's location". Mir quotes "well-informed intelligence circles" in Rawalpindi, Pakistan, as naming the spy as retired Brigadier Usman Khlalid, who also reportedly persuaded Dr Shakil Afridi to pose as a polio campaigner and attain DNA proof that bin Laden was in the Abbottabad compound where he was killed.
According to Hersh, the informant claimed to be Khalid and his family "were smuggled out of Pakistan and relocated in the Washington area… he is now a consultant for the CIA".
On that point, at least, Hersh's account may fall down - according to South Asian Pulse, Brigadier Usman Khalid died in London on the morning of 2 April, 2014.
On Monday, White House officials strongly denied Hersh's article as "riddled with inaccuracies and outright falsehoods".
And while the US administration is yet to comment on the new claims about the alleged informant coming out of Pakistan, National Security Council spokesman Ned Price has said that the whole story contains "too many inaccuracies and baseless assertions to fact check each one".
Reuse content