Thirty agents from the Federal Bureau of Investigation are trying to determine whether a convicted killer found hanging from a noose in Mississippi was the victim of a hate crime
Officials have revealed that Otis Byrd, whose family reported him missing two weeks ago, was found hanging from a tree close to his rented home in Port Gibson. The noose was formed from a bed sheet and Mr Byrd was hanging from a branch around 12 ft from the ground. His hands were not tied.
"Everybody wants answers and wants them quickly," said FBI special agent Don Alway, according to the Associated Press. "We need to come to a conclusion, wherever that takes us."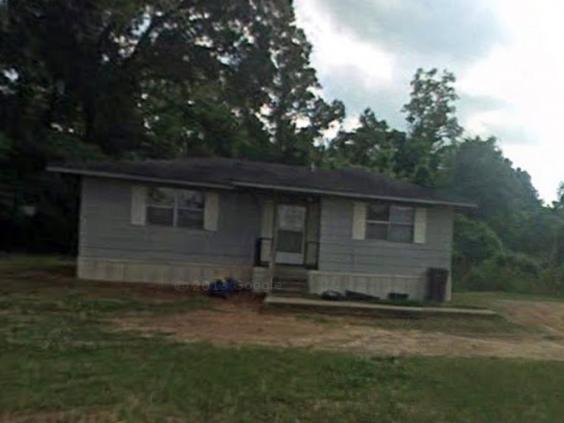 The National association for the Advancement of Coloured People (NAACP) has called for a federal probe given the dark, ugly history of Mississippi and other parts of the US south as a location for racially motivated lynchings. It is estimated that a minimum of 3,500 black people and 1,300 white people were lynched from 1882 to 1968.
"Mr Byrd was found hung in a tree, and because of that we want to ensure it was not in fact a racial hate crime," said Derrick Johnson, president of the Mississippi State Conference of the NAACP.
Mr Alway said his agents were speaking with Mr Byrd's friends and family and searching his home in an effort to determine whether he tok his own life or was the victims of murder. His home was located about 200 yards from the tree where he was found hanging.
Sheriff Marvin Lucas said it did not appear that that Mr Byrd had stepped off anything.
"Life matters," Mr Lucas told the crowd outside the local courthouse. "I commit to you, as the sheriff Claiborne County, that I will not allow the shadows of the past to cast a shadow on the future."
Mr Lucas said they were awaiting the results of a post-mortem inquiry to try and help determine whether Mr Byrd had taken his own life. He said that could take days.
The hanging is being investigated by the FBI, the Justice Department's Civil Rights Division and the United States Attorney's office as well as the Mississippi Bureau of Investigation.
The US's most senior law official, US Attorney General Eric Holder, told the MSNBC news channel: ""We simply don't know enough facts."
Mr Byrd was released on parole in 2006 after serving 26 years in jail for the murder of a woman in 1980. As part of his parole conditions, he was obliged to check in with police.
Police Chief Walter Armstrong said the authorities asked his department to check on a report that Mr Byrd had been at a casino, video surveillance was recovered showing him at the Riverwalk Casino on March 2.
"We didn't see anything of significance on the tape. He was just walking around the casino. We did not see him after that," he said,
Mr Byrd's body was found by state wildlife officers amid obvious sings of decomposition and had been hanging there for some time.
The incident involving Mr Byrd comes seven months after 17-year-old black teenager Lennon Lacy was found hanging from a swing in North Carolina.
Mr Lacy's death was quickly ruled a suicide by local police but the FBI announced in December that it was probing the death as suspicious.
Reuse content