At least 37 people have died and more than 80 are injured after three buses and a freezer truck collided on a busy highway in Peru, with initial investigations suggesting one of the drivers may have fallen asleep at the wheel.
The deadly crash reportedly occurred when a bus operated by Murga Serrano drifted into an oncoming lane on the Pan American Highway near Huarmey, slamming into two other buses and a truck driving in the opposite direction.
Police chief General Jorge Flores said seriously injured passengers were taken to hospitals in the capital of Lima for treatment by helicopter.
He said preliminary investigations indicate the driver that crossed into the opposite lane "likely fell asleep".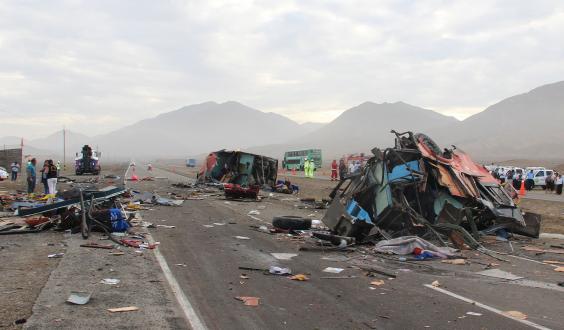 Passengers on the Murga bus were reportedly members of the Christian World Missionary Movement returning from Lima, according to AFP.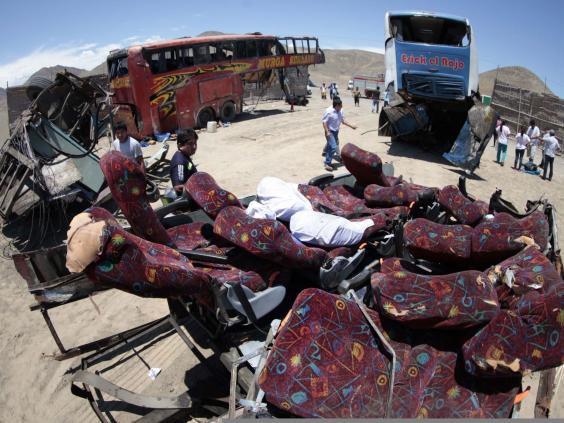 Survivors told local media outlets it took emergency crews about three hours to reach the scene. The government sent five medical specialists to Huarmey to help the small clinic there care for the injured.
The Associated Press reports the collision was the deadliest road accident since October 2013, where 51 people were killed when an overloaded truck fell into a ravine.
Additional reporting by agencies
Reuse content