Why? That was the question police officers in Florida were trying to answer on Thursday after they accused a man of throwing his five-year-old daughter from a bridge.
Police said John Jonchuck had been seen hurling his daughter, Phoebe, off a bridge over Tampa Bay in the early hours of Thursday morning. Police recovered the body of the girl from the water about 90 minutes later.
At a press conference on Thursday morning, St Petersburg Police Chief Tony Holloway said officers were unsure if Mr Jonchuck's daughter was alive at the time she was thrown from the Dick Misener Bridge. A post-mortem examination was being conducted on her body to try and provide officers with more information.
Yet Mr Holloway said police had little insight into a possible motive for the alleged crime. "I've been doing this job for 29 years and I don't even know what was going through this guy's mind," Mr Holloway said, according to the Tampa Bay Times.
Reports said that Mr Jonchuck had previously been arrested several times for domestic violence but that charges had always been dropped. Despite that, Mr Jonchuck had legal custody of his daughter.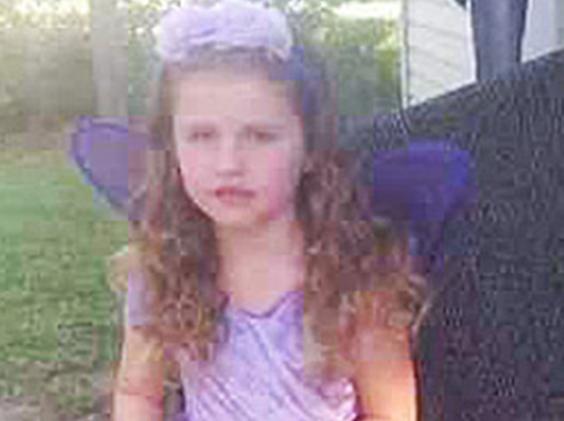 Mr Holloway said Mr Jonchuck had been spotted speeding by an officer who was heading home after his shift and then pursued him to the bridge, which is itself an approach to the Sunshine Skyway Bridge. The man got out of his car and the officer drew his weapon.
"The suspect started talking, but the officer didn't understand what he was saying," the poloice chief said. The man then walked over to the passenger's side door and pulled out a child, her face buried in his chest. Mr Jonchuck then threw the girl into the water, more than 60ft below.
The police officer climbed down a span of the bridge to try and locate the girl's body, other officers pursued Mr Jonchuck across the bridge. Police arrived on the scene almost immediately and asked two fishermen for their assistance.
"He said, 'You know these waters – take me to where you think she'll possibly be'," Bobby Hay, one of the fishermen, later told reporters. "So we ran right over where the tide was going one way and the wind was breaking the opposite way. That's where I thought she'd be. We weren't far off."
The girl's body was recovered and she was declared dead at the scene. Mr Jonchuck has been charged with murder and fleeing the scene.
Reuse content