A US congressman has swiped the glass of water used by the Pope following the pontiff's address to Congress, and plans to use the water to bless his grandchildren.
As Pope Francis left the chamber after delivering his speech, Pennsylvania Democrat Robert Brady walked up to the lectern and took the used glass, The Philadelphia Daily News reported.
According to the paper, Brady carried the glass back to his office where he sipped the remaining water - Pope Francis had left the glass half-full - and shared it with his wife and two staffers.
He later invited Senator Bob Casey and the senator's wife and mother to his office to dip their fingers in the water, the paper said.
Brady emptied the remaining water into a bottle and plans to use it to bless his four grandchildren, the paper reported him as saying.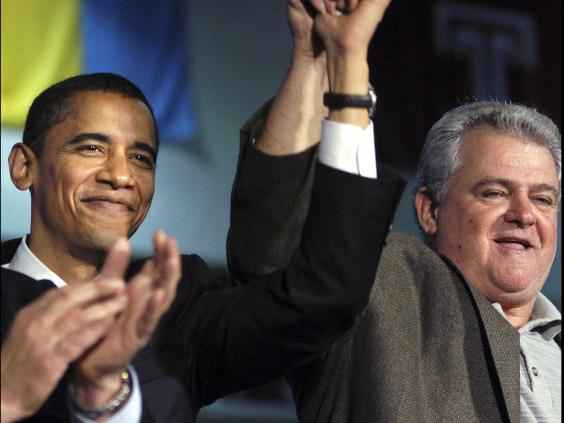 It is just possible that Brady, a Catholic, has broken the eighth commandment, 'thou shalt not steal', although according to The Washington Post, the congressman plans to pay for the glass.
The Congressman appears to believe that the water in the glass is holy, although the Pope only drank from the glass and never blessed it.
The Post's reporter Colby Itkowitz quoted Brady as saying: "Anything the Pope touches becomes blessed."
Asked Rep. Brady if water in pope's glass was actually holy. Told me he "could care less" what I think, it's holy. http://t.co/SiupRMS4ko

— Colby Itkowitz (@ColbyItkowitz) September 25, 2015
Brady has past 'form' in taking used water glasses - he apparently took the glass used by President Barack Obama during his first inauguration, and keeps it at home in a cabinet.
The Pope's water glass is soon to be joining it, but only after it has been examined by a Philadelphia police forensics team.
Brady apparently wants the Pope's fingerprints on the glass authenticated.
Reuse content