While many high school students across the US are fretting about who they will take to the prom, one Detroit teenager has already scored a hot date with the girlfriend of a professional basketball player. And he did so in spectacular fashion.
Jamie Guerra, 18, a senior at Woodhaven High School in Detroit, took to Twitter to ask Nik Stauskas, a player with the Sacramento Kings, how many retweets he would need in order to have Stauskas' blessing in taking his girlfriend, Taylor Anderson, to the Woodhaven prom.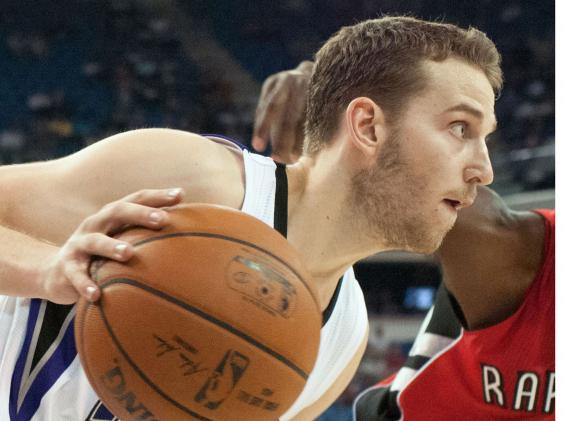 Stauskas told the teenager that 10,000 retweets would do the trick, likely thinking that a tough task for the teenager. He maybe should have aimed a bit higher.
The prom is an angst-filled rite of passage for American teenagers. It is an end-of-year themed dance held each spring and generally open to high school juniors and seniors and their dates, often depicted in popular culture as a sort of last hoorah for outgoing students.
Damn 10,000 retweets in 2 hours!? That's impressive @Jayysosa300. Looks like we're going to prom again @tayanderson11 LOL

— Nik Stauskas (@NStauskas11) January 15, 2015
The high school basketball player got his requisite retweets in just a few hours with the help of NBA and NFL players, according to a report from the Detroit Free Press.
So Stauskas had little choice but to agree to allow Mr Guerra to take ms Anderson to prom. But the former University of Michigan basketball player added one condition: he would also be attending.
After Guerra surpassed 10,000 retweets, Ms Anderson tweeted "Get ready for prom" to both her teenage date and to Stauskas.
While many of his classmates are running around trying to find a date for the big dance, Mr Guerra has but two things on his mind. What will he wear and whose outfit should it match - that of Stauskas or Ms Anderson?
Reuse content