For more than six decades, thousands of poor Mexican parents struggling to support their children or raise troubled youths sent them to a home run by Mama Rosa, who gained a reputation as a secular saint.
But then parents began complaining to authorities that they were not able to visit their children at The Great Family home in Zamora and an investigation uncovered allegations of rapes, beatings and children held against their will for years in litter-strewn rooms.
In a raid on Tuesday, heavily armed federal police and soldiers arrested nine caretakers, including the 79-year-old founder of the institution, Rosa del Carmen Verduzco.
Amid widespread horror at the revelations, however, supporters of Mama Rosa – including some of Mexico's most respected intellectuals and children who say they were mistreated – have leapt to her defence.
"She did a great job in Zamora and now, clearly, she is being persecuted," Elena Poniatowska, one of Mexico's most prominent writers, told Milenio Television. "What should be done, really, is that the government should take better care of people."
The outpouring of support reflects scepticism of President Enrique Peña Nieto's government, which publicised the raid as an example of its efforts to protect children.
Tomas Zeron, federal chief of criminal investigations, told the Televisa network that he doubted that Ms Verduzco would be charged with a crime, saying she lost control of a once worthy charity because of her age.
The Great Family appears to have been more a commune than a professionally run children's home. Current and former residents described a chaotic world where troubled teenagers were overseen by adult residents, many of whom started living there as children themselves, with virtually no professional supervision.
The police raid on Tuesday found six babies, 154 girls, 278 boys, 50 women and 109 men, federal officials said. Prosecutors said 10 people were so severely malnourished they could not determine their ages.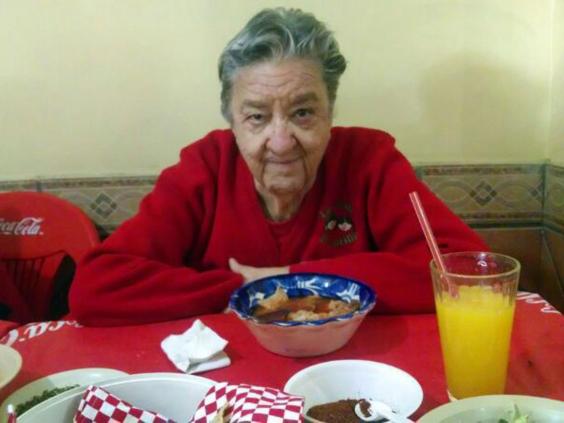 Children and adults could not leave the home without a chaperone. Luis Perez Juarez, 32, a waiter at a local bar, said he fled the home in 2003 after almost a decade there. "She hit me, she pulled my ears and she left me without food for a week," Mr Juarez said of Ms Verduzco. But, he added "she gave me a bed, a place to stay, food and an education and I am grateful to her for that".
Residents said consensual sex was common, as were fights. According to the government, some residents of the home were also raped and sexually abused.
Karen Rodriguez Medina, 18, has a 6-month-old baby girl with a young man who also lives there. "Yes, I am thankful to Mama Rosita for what she has done, but in other aspects no, because she allowed violence among us," Ms Rodriguez Medina said.
"She didn't give us diapers or things the baby needed, but she did give us a roof to live under."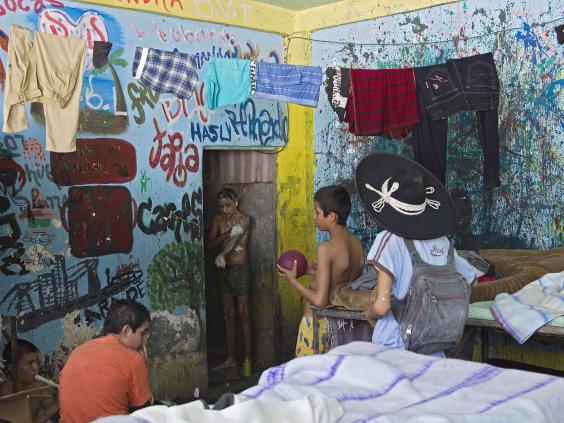 Many members of Mexico's elite remain loyal to her. "Filth, abuse. Did that merit a military operation?" historian and essayist Enrique Krauze wrote on his Twitter account. Former president Vicente Fox, whose administration gathered donations for the home, tweeted that "a great injustice is being committed ... Mama Rosa, we know you and your great work".
Dr Alberto Sahagun, director of the hospital where Ms Verduzco is being treated under police guard for diabetes and blood pressure problems, said: "She had to be tough, to handle several hundred children."
He suggested that, as she got older, she had lost control of the institution while her iron character kept her from delegating responsibility. "Her sin was not asking for help as she grew old," he said.
AP
Reuse content