Stunning pictures have been captured of a rainbow over the World Trade Center - just a day before the anniversary of 9/11.
The rainbow appeared over lower Manhattan at about 8am local time on Thursday, and was soon being widely shared on social media.
Friday marks the 14th anniversary of the 9/11 terrorist attacks which took the lives of 2,977 people, including 67 Britons, when passenger jets hijacked by al-Qaeda terrorists struck the twin towers of the World Trade Center and the Pentagon in 2001.
Amazing NYC Rainbow today. Originating from #worldtradecenter the day before #911 pic.twitter.com/TophkKhqbr

— Ben Sturner (@leverageagency) September 10, 2015
a friend took this on his commute in to work this morning.A rainbow ending at the Freedom Tower. One day before 9/11 pic.twitter.com/wnWXesYwGV

— Jill Tatara (@jilltataraworld) September 10, 2015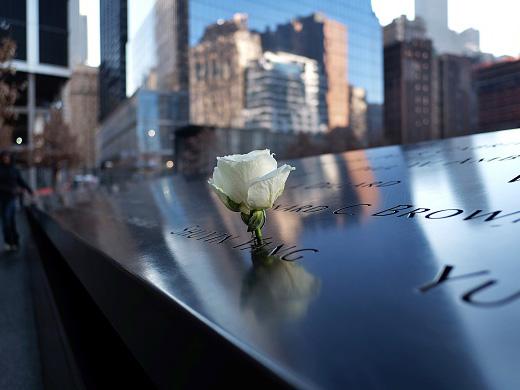 Some social media users spotted a double rainbow that appeared during what was a cloudy day, between rainstorms.
One image captured the rainbow covering the whole city.
The rainbow was also spotted over other New York landmarks, including the Empire State building.
#Rainbow #Empire #LucaMarféPhotography #Photography #NewYork #NewYorkCity #NYC #NY #Manhattan #Now @EmpireStateBldg pic.twitter.com/7rTfZkheX7

— Luca Marfé (@marfeluca) September 10, 2015
Danish architect Bjarke Ingels has designed an 80 storey building for 2 World Trade Center, which will be 1,340 ft tall.
The plans, estimated to cost $4bn, are still in development although the foundation for the site's second skyscraper has been laid since 2013.
Reuse content