Chelsea Manning, the US soldier convicted of leaking classified information to Wikileaks, is to receive hormone therapy to help complete the transition to life as a woman.
USA Today said that in what represented an unprecedented move by the US armed forces, the Pentagon had approved Manning for treatment after a review.
"After carefully considering the recommendation that (hormone treatment) is medically appropriate and necessary, and weighing all associated safety and security risks presented, I approve adding [hormone treatment] to Inmate Manning's treatment plan," Col Erica Nelson, the commandant of Fort Leavenworth in Kansas, wrote in a memo on 5 February.
Formerly named Bradley Manning, the soldier was convicted in 2013 of sending classified documents to anti-secrecy website WikiLeaks. Manning is serving a 35-year prison sentence and is eligible for parole in seven years.
Transgender people are not allowed to serve in the US and the Defence Department does not provide such treatment, the newspaper reported. However, the Department of Veterans Affairs does provide the treatment for veterans.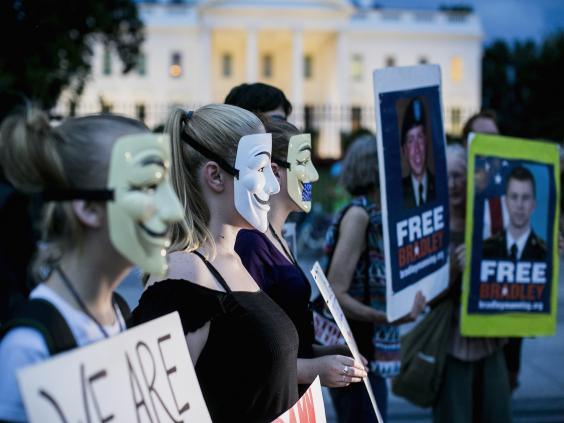 Manning sued the federal government for access to the treatment. The army referred questions about Manning to the Department of Justice, which has been handling the case. Nicole Navas, a Justice Department spokeswoman, declined to comment, saying the government's position is detailed in court filings.
There was no immediate response from Wikileaks.
"I am Chelsea Manning. I am a female," the Army private wrote in a statement that was read to a court last year. "Given the way that I feel, and have felt since childhood, I want to begin hormone therapy as soon as possible. I hope that you will support me in this transition."
Reuse content