With the recent US travel alert spanning the entire globe, the security lockdown in Brussels and the threat of terror attacks on Western targets, the temptation for many may be to stay at home.
But 97 per cent of terror attacks in the last 15 years have occurred in non-Western countries, according to data from the Global Terrorism Index.
So what are the top 15 safest countries in the world in 2015?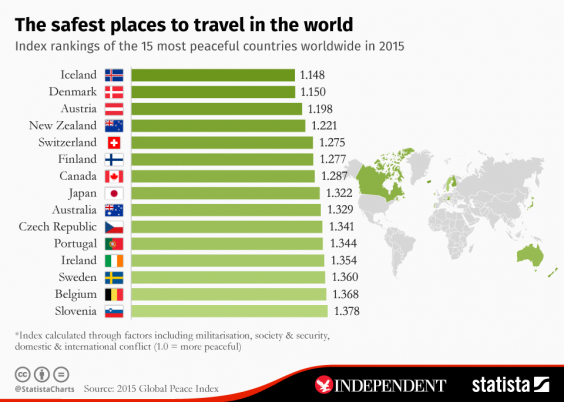 The chart uses data from the Global Peace Index, which takes into consideration security at home, militarisation and involvement in domestic and international conflict.
By the Index's reckoning, Iceland - shaken only by financial meltdown in 2008 and the occasional volcano - tops the list as the safest county in 2015, ahead of Denmark and Austria.
In fact, Iceland has been judged the safest place to travel every year since the Index began in 2007.
The US issued its worldwide travel alert on Monday, urging its citizens to be vigilant when they travel and warning of possible terror attacks.
That drastically reduced the parts of the world the US considers safe for its citizens to travel, as featured in the i100: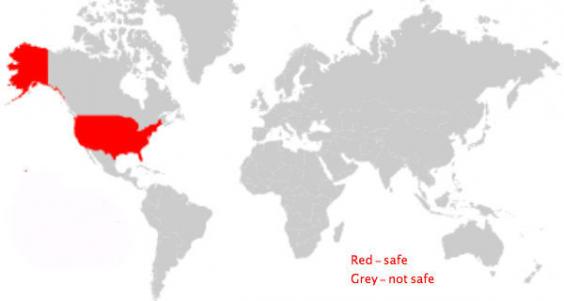 The warning is due to remain in place until 24 February 2016.
Reuse content