Adam Lanza, the young man who gunned down twenty children and six staff members in a shooting spree at Sandy Hook Elementary School in the US last year, had an "obsession with mass murders, in particular the April 1999 shootings at Columbine high school in Colorado," according to a report on the investigation into the bloody attack.
The 20 year old arrived at the school on the morning of 14 December, 2012, heavily armed and having already shot and killed his mother in her bed at their Newtown, Connecticut, home.
The report, released by Stephen Sedensky, the State's Attorney for the Judicial District of Danbury in Connecticut, concludes that Lanza, who killed himself after the attack, acted alone. But it adds that, while "the evidence clearly shows that the shooter planned his actions, including the taking of his own life... there is no clear indication why he did so, or why he targeted Sandy Hook Elementary School." 
"'Why did the shooter murder twenty-seven people, including twenty children?' Unfortunately, that question may never be answered conclusively, despite the collection of extensive background information on the shooter through a multitude of interviews and other sources," says the report, which adds that all of the firearms recovered during the course of the investigation had been "legally purchased" by Adam Lanza's mother, Nancy.
While the report notes that Lanza had "significant mental health issues that affected his ability to live a normal life and to interact with others, even those to whom he should have been close," it adds: "What contribution this made to the shootings, if any, is unknown as those mental health professionals who saw him did not see anything that would have predicted his future behavior."
"The purpose of the investigation was to determine what crimes had been committed and whether anyone will be prosecuted as a result of those crimes. Based on a painstaking investigation it is determined that there will be no arrests or prosecutions," Mr Sedensky said, adding that now the investigation was closed. A more detailed account of the attack by the Connecticut State Police has not yet been made public.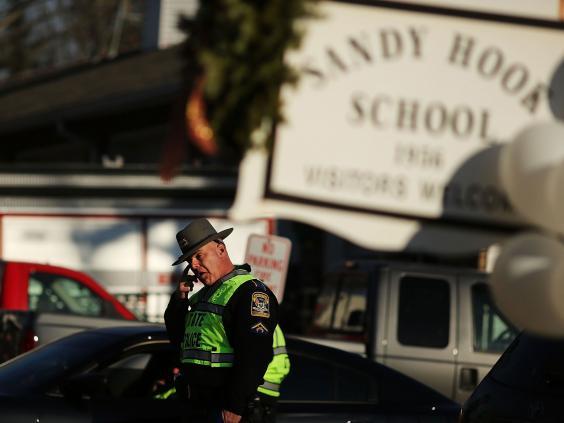 In addition to providing a narrative of the events of the morning of 14 December - including details of Lanza's actions after he shot his way into the school building - the report reveals that, during their search of the Lanza home at 36 Yogananda Street in Newtown, investigators recovered digital evidence showing that Adam Lanza had a "preoccupation with mass shootings." Among the items recovered was a spreadsheet listing information about mass shootings over the years. Investigators also found "large amount (sic) of materials relating to Columbine shootings and documents on mass murders" and "large amount (sic) of materials on firearms."
Reuse content