Seattle Seahawks running back Derrick Coleman took time out of his Super Bowl preparations to write back to Riley Kovalcik, a young girl who felt she had lots in common with the NFL star because she is also hearing impaired.
View the image in full size here
"Dear, my insperation (sic) Derrick Coleman," Riley's note begins, "I know how you feel. I also have hearing aids. Just try your best. I have faif (sic) in you."
The letter goes on to congratulate Coleman on the Seahawks recent victory over the San Francisco 49ers, and lists things they have in common – hearing aids and a love of sports.
Coleman's response reassured Riley that she shouldn't let her hearing impairment hold her back and even promised a game of football should she ever be in Seattle.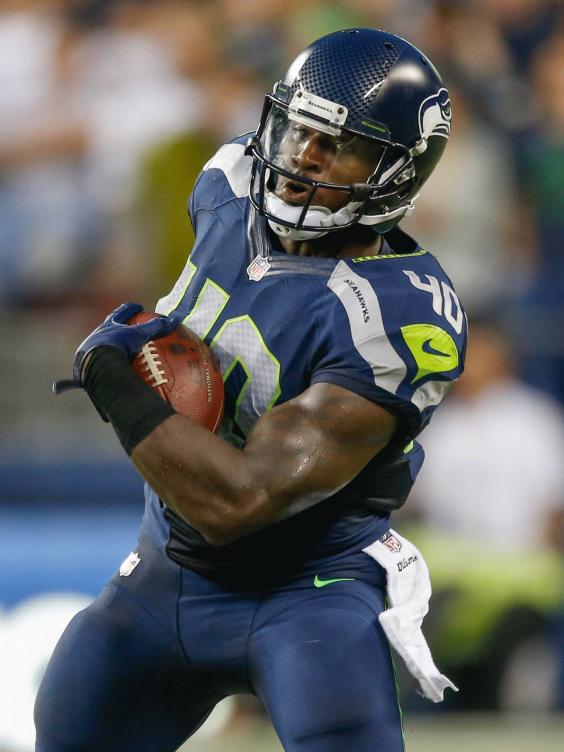 The 9-year-old's dad Jake Kovalcik posted the letters on Twitter, writing: "@Seahawks @DC2forlife you've inspired my little girls in a way I never could. THANK YOU!"
He told MailOnline that his twin girls had become obsessed with Coleman after hearing his story on an advert, later searching for him on the field when the Seahawks' Championship game was on TV.
'He inspired my daughters but it's a great thing he's doing not just for hearing impaired kids or kids with other disabilities," Kovalcik said. "He's showing all kids that if you work hard and you dedicate yourself whatever deficiencies you have, you can be great. I wanted to thank him."
The Seattle Seahawks take on the Denver Broncos in the Super Bowl on February 2nd.