A senior adviser to the US's Environmental Protection Agency (EPA) who admitted to defrauding the government out of hundreds of thousands of dollars after claiming he was an undercover agent will be sentenced next Wednesday.
John C. Beale was the EPA's highest paid employee and kept the scam going for13 years, making $900,000 (£551,842) by telling his bosses he worked in Pakistan for the CIA so he could take months off work.
In reality the 65-year-old climate change expert was either on holiday in Cape Cod, at home reading, riding his bicycle or doing household chores.
He also claimed $266,000 (£163,210) for limo rides, stints in five star hotels and 33 plane flights between 2003 and 2011 that included first-class personal trips to London and California.
The adviser pretended to have contracted malaria while serving in Vietnam to get a handicapped parking space, despite never having the disease or serving in the country.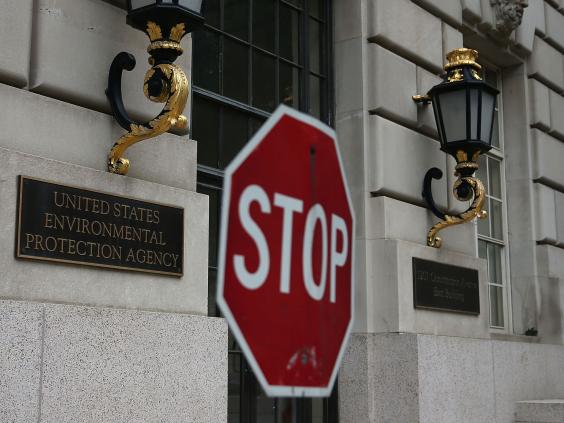 After he publicly "retired" he continued to be paid $206,000 (£126,395) a month for 18 months, despite throwing himself a retirement party that was attended by his boss EPA Administrator Gina McCarthy.
He was caught when McCarthy found him on the payroll in March 2012, six months after she attended the party.
She called for an investigation, which resulted in the criminal charges. Beale did not actually retire until April this year.
In a newly filed sentencing memo, EPA Assistant Inspector General Patrick Sullivan wrote that Beale perpetrated a "crime of massive proportions" and blamed the "trusting" and "accepting" culture of the EPA for enabling Beale to carry out the scam.
"There's a certain culture here at the EPA where the mission is the most important thing," Sullivan told NBC News.
Beale's lawyer asked for leniency and for the court to consider a psychological explanation for the climate expert's actions.
He said Beale was driven "to manipulate those around him through the fabrication of grandiose narratives that are fuelled by his insecurities."
Beale will be sentenced in a Washington, D.C., federal court on Wednesday after he pleaded guilty in September.
Reuse content