Police have arrested two students in connection with the alleged gang rape of a young woman on a crowded Florida beach - said to have taken place while hundreds of people looked on
Officers have detained two students from Alabama over the alleged attack, which police said took place last month on Florida's Panama City Beach, during spring break celebrations.
The police officer investigating the incident said video footage of the alleged rape was the "most disgusting, sickening thing", he had ever seen.
"Within 10 feet from where this is happening there are hundreds, hundreds of people standing there watching, looking, seeing, hearing what is going on, and yet our culture and our society and our young people have got to the point where obviously this is acceptable somewhere, but I will tell you it is not acceptable in Bay County," Bay County Sheriff Frank McKeithen told reporters.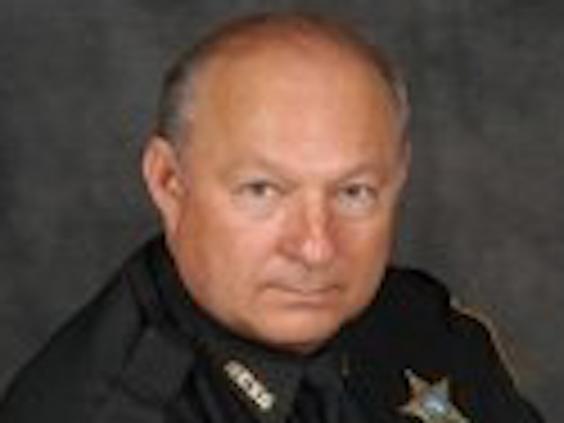 Police said they believed the incident happened sometime between March 10-12 and that it was not reported, despite large numbers of people having apparently witnessed what happened. They speculated that the woman  who was assaulted, said to have been aged 19, may have been drugged. She told them she did not remember the incident.
Police said they only became aware of the incident when they came across the video footage while investigating a shooting incident, not related to the alleged rape, the Associated Press said.
Reports said that two students from Alabama's Troy University had been charged over the incident and that further arrests were anticipated.  Student Ryan Calhoun, 23, and Delonte' Martistee, 22, were charged with sexual battery by multiple perpetrators,  according to a statement from the sheriff's office.
This is so sad. What is worse is the police would have never known if it were not for..... #SocialGood... http://t.co/EqoFkKSr17

— TaShan (@TaShanTwyman) April 11, 2015
It is unclear whether the two men yet have lawyers or have had the opportunity to enter a plea.
Troy University said the two students have been temporarily suspended pending the investigation. It added that Mr Martistee has been dropped from the track and field team.
Mr McKeithen told a press conference that the alleged attack took place close to the Spinnaker Beach Resort, known to be popular with students.
He said: "This is happening in broad daylight with hundreds of people seeing and hearing what is happening and they are more concerned about spilling their beer than somebody being raped."