A man was stabbed nine times in a brutal attack after allegedly asking a man to stop catcalling his girlfriend.
Ben Schwartz was assaulted in the early hours of Saturday morning as he walked home from a gathering with his girlfriend and friend.
During their journey home, the 31-year-old advertising student and waiter asked a man to stop catcalling his girlfriend, SF Gate reports. 
The man allegedly responded by stabbing him in the face, back and neck, and Schwartz had to be rushed to a San Francisco hospital for emergency surgery on a punctured lung.  Wounds on his arm also required 60 stiches, while those on his back reportedly narrowly missed his spinal cord.
The unidentified suspect sped away in a Sedan and has not yet been apprehended by police.
His friend Daniela Saavedra told SF Gate: "All he said was, 'Can you please just stop?
"The man then sort of trailed behind them, and that's when he attacked."
The assault comes just weeks after the viral Hollaback catcalling video was released, highlighting the street harassment experienced by women in New York.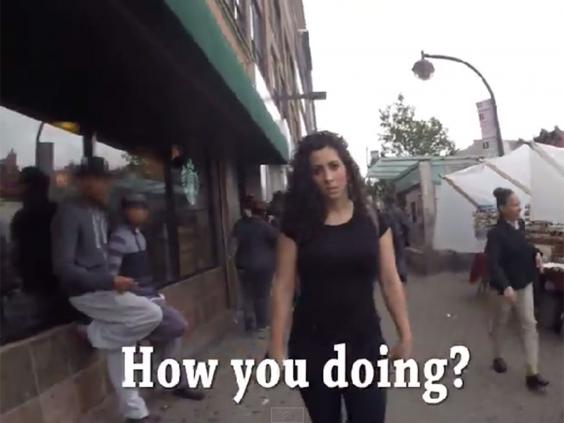 Actress Shoshana Roberts and her friend Rob Bliss secretly filmed men hounding her as she walked around New York for ten hours.
Schwartz has now been released from hospital and his friends are raising money to cover his living costs and medical bills via a GoFundMe page. The page has already raised almost $20,000 (£12,774).
One friend wrote on the fundraising page: "He is there when you need a good laugh, a hug, or even just someone to listen to you. It's shocking to think something like this could happen to such an amazing person."
"That is why we are trying to raise money to help Ben and his girlfriend Miyoko get through these tough times. Every little bit helps!"
Reuse content