In a city where people clamour to visit cat cafes, not all the cats are treated kindly. 
A suitcase full of kittens was thrown over a fence in Brooklyn this week before the animals were rescued by police.
Two police officers came to retrieve the seven tiny grey kittens, who were just one or two weeks old, after they were found by a woman in a car park in Williamsburg.
The woman told police she found the suitcase half open at about 7.30am.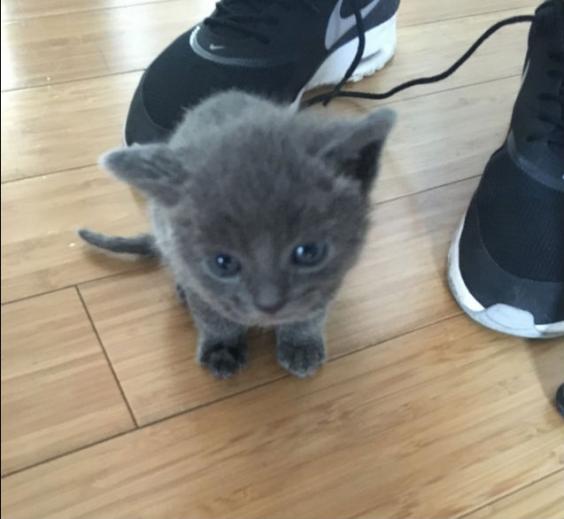 Surveillance footage shows someone throwing the suitcase over a nearby fence about six hours beforehand, as reported by AM New York.
One cat died, all were food-deprived and one was bleeding from the ear.
The New York Police Department posted pictures of the rescued cats and appealed to the public for any information on the "lil' guys".
The animals were taken to the Brooklyn Animal Resource Coalition, before being transferred to the American Society for the Prevention of Cruelty to Animals.
The case is being investigated by the NYPD's Animal Cruelty Investigation Squad.
New York City, Williamsburg and neighbouring region Greenpoint have long been overrun by stray cats, with posters advertising for people to join local cat-feeding groups. Many feral cats are trapped, neutered and returned (TNR) to the outdoors, as part of an initiative by the New York City Mayor's office.
Every weekend animal charities gather in Manhattan's Union Square to offer stray cats that have been neutered and vaccinated and are ready for adoption.
Manhattan's corner stores - or "bodegas" - often adopt a stray cat which has wandered in and never left, prompting the popular Instagram account "bodega cats".
Reuse content