A Yelp customer service employee has spoken out after she was allegedly fired for posting an open letter about the living wage. 
Talia Jane received widespread attention over her letter to CEO Jeremy Stoppelman which claimed her low pay meant she struggled to afford rent and travel costs in the Bay Area – an expensive part of San Francisco. 
The 25-year-old English Literature graduate said she made $12.25 an hour ($8.15 after tax), and spent 80 per cent of that on rent.
In her letter, she claimed that she "hadn't bought groceries" since she started the job because she had been living off a large bag of rice.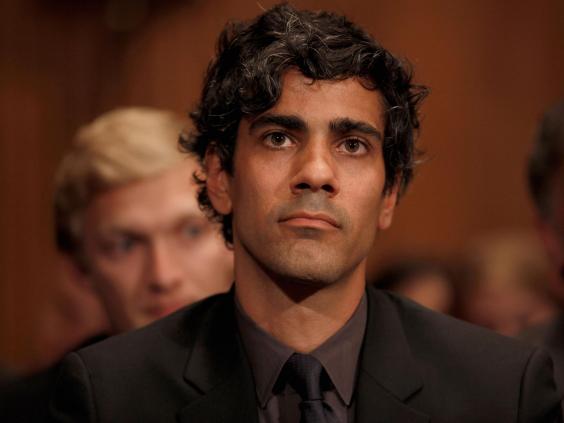 Two hours after the letter was posted online, she was fired. The company said her termination was not related to the letter, however Ms Jane claimed that she was told by Yelp's HR department that her letter violated company terms of conduct. 
"I was told on the phone the letter violated Yelp's code of conduct," she told Quartz.
After her story made the news, Ms Jane began receiving abuse on social media from people who accused her of exaggerating her financial situation by sending her pictures from her Instagram account of food and drink.
"I only want to post stuff on Instagram that makes it seem like I'm thriving, even though I'm not, because I don't want people to worry about me," she said.
Biggest business scandals in pictures
Biggest business scandals in pictures
1/9 Mitsubishi admits 'improper' fuel tests dating back to 1991

Mitsubishi has admitted to using false fuel methods dating back to 1991.The scale of the scandal is only just coming to light after it was revealed in April that data was falsified in the testing of four types of cars, including two Nissan cars.Mitsubishi originally said the affected models were limited to the Mitsubishi ek Wagon and ek Space, and the Nissan Dayz and Dayz Roox.The company said the cars were only sold in Japan, but the investigation would cover overseas. Mitsubishi is Japan's largest car maker. It sold more than one million vehicles last year but has less than one per cent of the UK market. This is the first time a Japanese car maker has been implicated in a vehicle testing scandal since the emissions scandal engulfed Volkswagen last year.

AP

2/9 Panama Papers: Millions of leaked documents expose how world's rich and powerful hid money

Millions of confidential documents have been leaked from one of the world's most secretive law firms, exposing how the rich and powerful have hidden their money. Dictators and other heads of state have been accused of laundering money, avoiding sanctions and evading tax, according to the unprecedented cache of papers that show the inner workings of the law firm Mossack Fonseca, which is based in Panama. The documents, dubbed "The Panama Papers", reveal links to 72 current or former heads of state and accuse some of them of having vested interests in their own banks and looting their own countries.The ICIJ has listed 140 politicians from more than 50 countries who are linked to offshore companies in 21 tax havens, including countries such as Argentina, Georgia, Iraq, Jordan, Qatar and Ukraine. Mossack Fonseca said it has operated "beyond reproach" for 40 years and has never been acused or charged with criminal wrong-doing.

3/9 Google's tax avoidance

Google reached a deal with the HM Revenue and Customs to pay back £130 million in so-called "back-taxes" that have been due since 2005. George Osborne championed the deal as a "major success". But European MEPs have since called for the Chancellor to appear in front of the committee on tax rulings to explain the tax deal. For Google's tax arrangements to be disclosed, there would need to be a common agreement on taxation across Europe and a removal of the secrecy used to calculate taxes. It is currently illegal for Governments to reveals details about what companies pay in taxes.

4/9 Turing Pharmaceuticals and Martin Shkreli

Martin Shkreli became known as the "most hate man in the world" after his drug company, Turing, increased the price of a 62-year-old drug that treated HIV patients by 5,000% to $750 a pill. He was charged with illegally taking stock from Retrophin, a biotechnology firm he started in 2011, and using it pay off debts from unrelated business dealings. Shkreli, who maintains he is innocent, says there is little evidence of fraud because his investors didn't lose money.

5/9 Volkswagen emissions scandal

VW admitted to rigging its US emission tests so that diesel-powered cars would looks like they were emitting less nitrous oxide, which can damage the ozone layer and contribute to respiratory diseases. Around 11 million cars worldwide were affected. "Our company was dishonest with the EPA and the California air resources board, and with all of you, and in my German words, we have totally screwed up," said Michael Horn, former US chief executive of Volkswagen.

6/9 Quindell, the scandal-ridden insurance firmnow which faced its own sink

Quindell was once a darling of AIM but its share price fell in April 2014 when its accounting practices were attacked in a stinging research note by US short seller Gotham City. In August the group was forced to disclose that the £107 million pre-tax profit it had reported for 2013 was incorrect, and it had in fact suffered a £64million loss. The investigation has prompted legal proceedings to be launched against the firm by a group of 342 retail investors who claim they were misled. Quindell's shares fell more than 85 percent. In November the troubled company said it would change its name to Watchstone Groupas part of its efforts to draw a line under months of turmoil involving founder Robert Terry.

7/9 Toshiba Accounting Scandal

The boss of Toshiba, the Japanese technology giant, resigned in disgrace in the wake of one of the country's biggest ever accounting scandals. His exit came two months after the company revealed that it was investigating accounting irregularities. An independent investigatory panel said that Toshiba's management had inflated its reported profits by up to 152 billion yen (£780m) between 2008 and 2014. Mr Tanaka said the company had suffered "what could be the biggest erosion of our brand image in our 140-year history".

8/9 FIFA Corruption Scandal

Fifa, football's world governing body, has been engulfed by claims of widespread corruption since summer 2015, when the US Department of Justice indicted several top executives. It has now claimed the careers of two of the most powerful men in football, Fifa President Sepp Blatter (picture) and Uefa President Michel Platini, after they were banned for eight years from all football-related activities by Fifa's ethics committee. A Swiss criminal investigation into the pair is also continuing.

Getty Images

9/9 Libor fraudster

City trader Tom Hayes, 35, has become the first person to be convicted of rigging Libor rates following a trial at London's Southwark Crown Court. Hayes worked as a trader in yen derivatives at UBS before joining the American bank Citigroup in Tokyo. He was fired from Citigroup following an investigation into his trading methods. He returned to the UK in December 2012 and was arrested following a two-and-a-half year criminal investigation by the SFO. He was alleged to have manipulated Libor, the London Interbank Offered Rate, which is used to set the interest rate banks use to lend to each other for $450 trillion-worth of financial contracts and loans. Hayes was found guilty of conspiracy to defraud and faces up to 10 years in jail for each count of conspiracy over the manipulation of Libor.

Getty Images
However many have also praised Ms Jane for being brave enough to challenge her former employers over the issue, she claimed.
"I've had so many people who say 'thank you for writing this' or "stay strong," she said.
Yelp CEO Jeremy Stoppelman has addressed Ms Jane's dismissal on Twitter where he said that he had not been personally involved in her case, and that the dismissal was not because she posted a Medium letter directed at him. 
A spokesman at Yelp also told Buzzfeed News: "We do not comment on personnel issues. However, we did agree with many of the points in Ms Jane's post and we viewed it as her real, personal narrative of what it's like to live in the Bay Area… 
"Which is why we are expanding our Eat24 customer support team into our Phoenix office where we will pay the same wage."