A memorial service is being held on Thursday for Tamir Rice, the young black boy who was shot and killed last year by police and who would have turned 13.
Members of the youngsters's family are to gather with supporters for a candlelit vigil on Thursday night at the Cudell Recreation Centre in Cleveland, close to where he was fatally shot last November.
"I'm very emotional and I'm very sad," Samaria Rice, Tamir's mother, told the Cleveland Plain Dealer.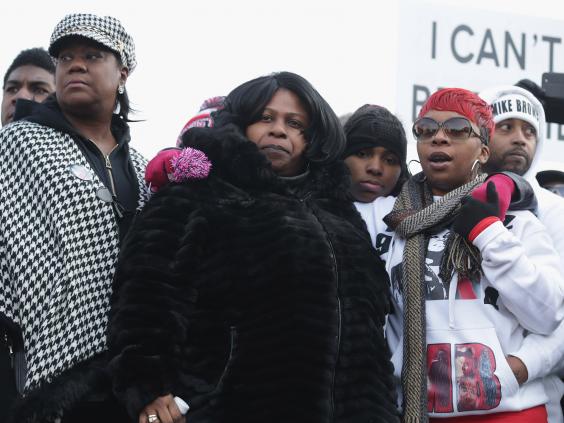 "I'm angry that I'm in this situation and that Tamir's not here. It's just a very emotional day for me."
Tamir was shot while playing with a pellet gun, after someone alerted the police. Officer Timothy Loehmann opened fire less than two seconds after arriving at the scene, as Tamir reached for his waist, according to police accounts of the shooting.
Family of #TamirRice will hold candlelight vigil to mark what would have been his 13th birthday #Cleveland http://t.co/ruOfouQOj8

— CODEPINK Cleveland (@CodePinkCLEVE) June 25, 2015
The case is now being handled by Cuyahoga County Prosecutor Timothy McGinty. He is investigating a possible prosecution of Mr Loehmann and his partner, Frank Garmback. A grand jury will then decide whether or not to bring the charges.
Earlier this month, Cleveland municipal court Judge Ronald Adrine said there was cause to bring charges of murder, involuntary manslaughter, reckless homicide, negligent homicide and dereliction of duty against Mr Loehmann. The judge said Mr Garmback should face lesser charges of negligent homicide and dereliction of duty.
The judge gave his ruling – which appeared to have no legal binding - in response to a legal action taken earlier this week when local groups called on officials to arrest the two officers.
Reuse content