At least three people have been killed and hundreds left homeless after floods described as the worst the region had ever seen, took grip of parts of the southern US. A number of people have been reported missing.
A deluge of relentless rain fell upon parts of Texas and Oklahoma, sweeping away homes and sparking panic. Some areas saw as much as ten inches of rain fall within just 24 hours.
With no small irony, the rainfall came after years of drought afflicting the  US south.
Two people were killed in Oklahoma in accidents related to the weather and one man lost his life in San Marcos, Texas. The city of Houston was struck by a tornado.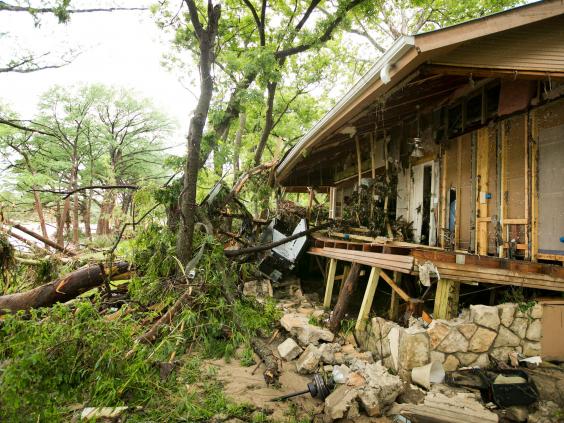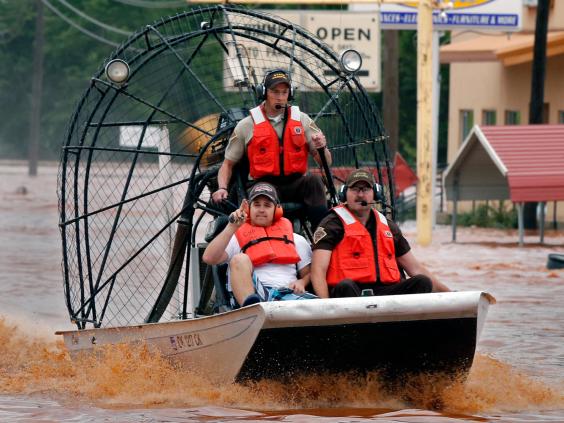 "We do have whole streets that have maybe one or two houses left on them, and the rest are just slabs,"  Kharley Smith, emergency management coordinator in Hays County, Texas, told CNN.
She told reporters that emergency crews were still surveying the damage, but it was clear that between 350 and 400 homes in that one Texas county alone were gone, and more than 1,000 were damaged. Two main bridges had been washed away, she said, and others sustained major structural damage.
Dallas faced severe flooding, with the Trinity River expected to crest near 40 feet later on Monday and lap at the foundations of an industrial park, the Associated Press said. 
The Red and Wichita rivers also rose far above flood stage. One of the hardest-hit communities, San Marcos, was threatened when the Blanco River rose 26 feet in an hour.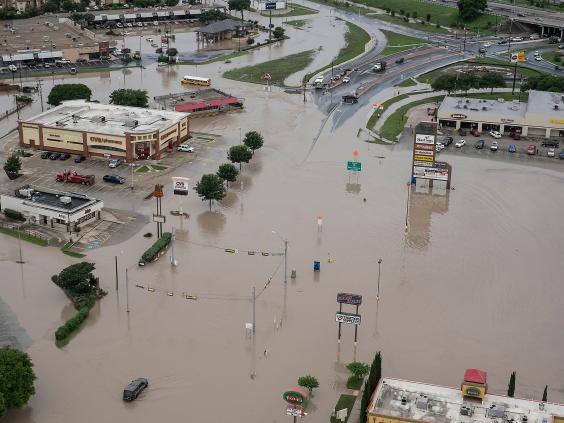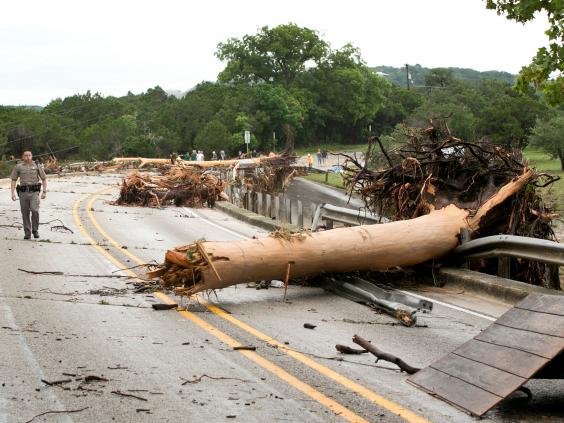 Fire Marshal Ken Bell said at least one person was confirmed dead in San Marcos. Crews were searching for three missing people, he said, and others are trapped in areas that authorities are unable to reach because bad weather has forced them to stop air rescues.
It was not immediately clear whether the fatality was one of the people reported missing. Authorities do not yet know how devastating the damage is, and they are bracing for the possibility that more rainfall could send floodwaters surging back into the city, he said.
Forecasters warned that new thunderstorms pushing through the area on Monday could cause further heavy rains. And with the ground already saturated, even just a small amount of rain could still have devastating consequences, they said.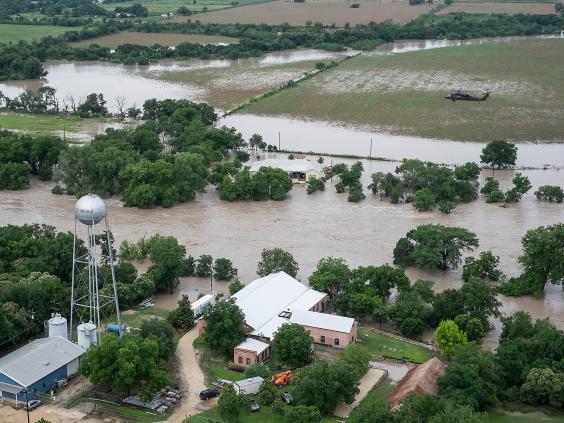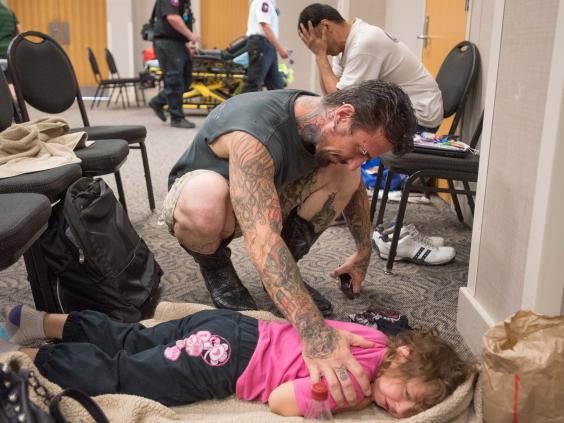 "Only an inch or two of rainfall could quickly lead to more flash flooding concerns," the National Weather Service said on Sunday.
The AP said the widespread heavy rains were being caused by a prolonged warming of Pacific Ocean sea surface temperatures that generally results in cooler air, coupled with an active southern jet stream and plentiful moisture from the Gulf of Mexico.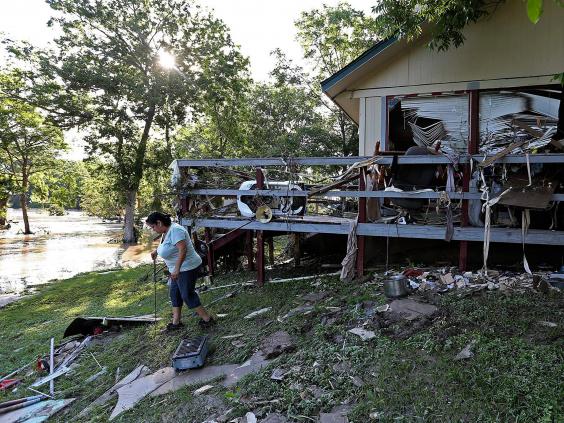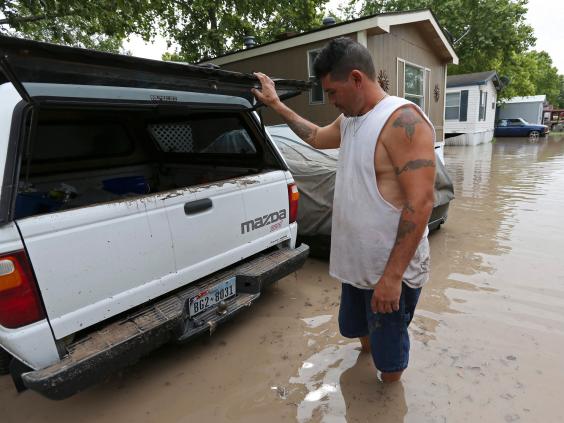 Oklahoma City has recorded 27.37 inches of rain, compared to 4.29 inches this time last year.
This kind of sustained rainfall may end the prolonged drought that has gripped the region for years, since moisture now reaches about two feet below the surface of the soil and many of Oklahoma's lakes and reservoirs are full.
Reuse content