A Texas elementary school teacher has been fired after she wrote on Facebook that the recent fracas at a pool party in McKinney pushed her "almost to the point" of supporting racial segregation.
Karen Fitzgibbons, a fourth-grade teacher at Bennet Elementary School in Wolfforth, Texas, was fired by the Friendship Independent School District after posting her feelings to Facebook, according to the San Antonio Express-News.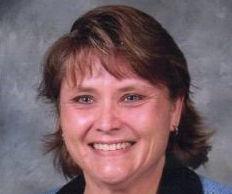 "I'm just going to just go ahead and say it...the blacks are the ones causing the problems and this 'racial tension,'" Ms Fitzgibbons wrote in the since-deleted Facebook post. "I guess that's what happens when you flunk out of school and have no education. I'm sure their parents are just as guilty for not knowing what their kids were doing; or knew and didn't care.
Texas teacher has deleted her public Facebook post on McKinney, in which she expresses her desire for segregation: pic.twitter.com/Fec6IAm9I0

hyphen; NowThis (@nowthisnews) June 11, 2015
Ms Fitzgibbons apparently made that post in response to the resignation of Police Corporal David Eric Casebolt, who has been under fire since video emerged of him pulling a gun on two teenagers and sitting on the head of a 15-year-old girl.
School district officials said, ""Frenship ISD is deeply disappointed in the thoughtlessness conveyed by this employee's post. "We find these statements to be extremely offensive, insensitive, and disrespectful to our Frenship community and citizens everywhere. These comments in no way represent the educational environment we have created for our students."
Ms Fitzgibbons told the Lubbock Avalanche-Journal that the post "was not directed at any one person or group" and that she "apologized to the appropriate people."
Follow @PaytonGuion on Twitter.
Reuse content