Krishna Maharaj, the British businessman who has been in jail in Florida for nearly three decades for a double murder his lawyers insist he didn't commit, has lost what may be his best chance of a new trial and almost any hope he will ever be freed.
After presiding over a four-day hearing in November that included testimony from defence witnesses claiming that the victims, father and son Derrick and Duane Moo Young, were instead killed by henchmen of former Colombian drug king Pablo Escobar, US District Judge William Thomas yesterday said there was insufficient new evidence to overturn the conviction or order a new trial.
The 75-year-old former banana importer, who was born in Trinidad and once owned a fleet of Rolls Royces and a stable of race horses, was arrested for the 1986 killings in Room 1215 of the long-vanished DuPont Plaza Hotel in downtown Miami and convicted at trial.  He was given a death sentence that was commuted to life imprisonment in 2001 after improprieties by the trial judge were uncovered. The "evidence falls dramatically short of establishing that the murders were committed by anybody other than Mr Maharaj," Judge Thomas said in his Miami court.
Riddled with problems from the outset, the case of Krishna Maharaj, one of only a few Britons ever to be placed on Death Row in the US, has long attracted attention amidst concern he had been framed and was the victim of a miscarriage of justice. In 2001, 293 British figures, including former London Mayor Ken Livingstone and former Attorney General Nicholas Lyell, signed a petition to the then Florida governor, Jeb Bush, demanding a retrial.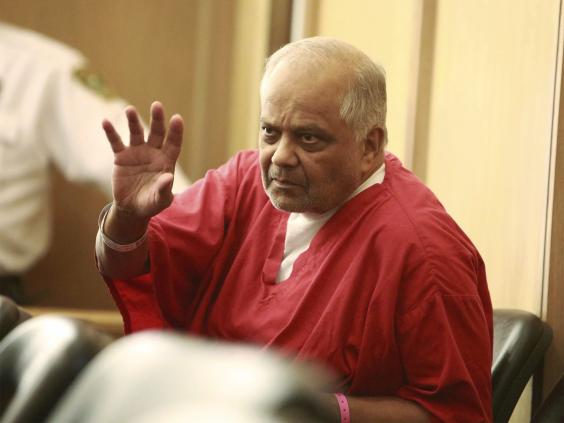 His case was taken up by the London-based prisoners' group Reprieve in 2006. Its founding lawyer, Clive Stafford Smith, led the defence bench pro bono in November. "I'm totally shell-shocked by the idea that after everything we presented he could deny a retrial," he said moments after the judge's ruling. He said his client, who is in failing health, would appeal the decision.
Alarm at the plight of Maharaj, whose brother was once the Attorney General of Trinidad, grew as a profusion of missteps and judicial embarrassments came to light. His original capital sentence was overturned when it emerged his trial judge had instructed prosecutors to draw up a death sentence request even before arguments were concluded. That judge had replaced one who had been led from court in handcuffs after attempting to bribe the defendant in return for finding him not guilty.
A litany of fresh testimony brought forward by Mr Stafford Smith that appeared to uphold the alternative scenario for the slayings – notably that they had been targeted by assassins of Escobar, for whom they had allegedly been laundering money, some of which they had mislaid – had given supporters of Maharaj some hope that a new trial might have been ordered.
At the hearing, a former US Drug Enforcement Agency official, Henry Cuervo said he had been told by an ex-hitman from Colombia, Jhon Velasquez Vasquez, that he had always known that the Moo Youngs had been assassinated on the orders of Escobar and the Medellin cartel.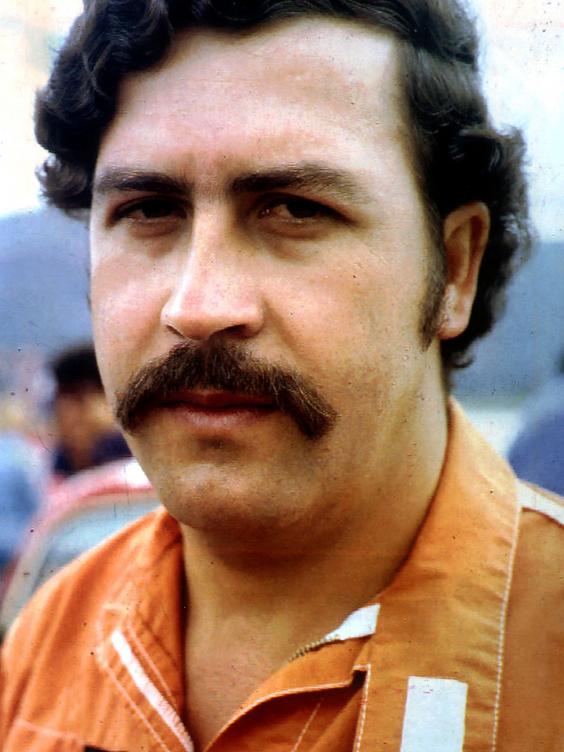 Defence testimony also included the statement, "You got the wrong guy", from a former cartel pilot who ferried drugs to the US for Escobar. He said he had been warned against stealing from Escobar or face being killed like "Los Chinos", a remark he felt referred to the Moo Youngs.
At heart of the prosecution case were multiple fingerprints belonging to Maharaj found in the room where the bodies of the Moo Youngs had been found and the testimony of one witness who claimed he had seen Maharaj open fire on one of them. Prosecutors asserted that Maharaj was in a business dispute with the pair and had killed them in a rage over money they owed him.
But defence lawyers argue that detectives overlooked key facts, among them the presence of an Escobar cartel member in Room 1214 just across the corridor from the murder scene. That person, Jaime Vallejo Mejia, was already under investigation at the time by the DEA for laundering $40m of cocaine for Escobar in Swiss banks.
The defence does not deny their client visited room 1215 but insist that he was lured there for a phony meeting so he would leave his fingerprints and that he had left before the murders took place.
A former Miami police officer, Michael Flynn, testified that "Maharaj was innocent… that he got hooked up for it... set up" and added that the cartel at that time had its tentacles extended deep into the Miami police department. "Kris Maharaj was framed for murder at the height of the city's cocaine high," Mr Stafford Smith stated in a 2012 court filing. "Whether addiction took the form of all-out corruption – defined as cash or threats translated into criminal courtesies – or merely a wilful bias in the criminal justice system, the influence of cocaine trafficking was a profound and lasting inhibition of justice."
Reuse content