Two brothers were sent to hospital after they were attacked by a gang of 15 children at their school, who kicked and punched them and called them "Ebola".
The American-born boys, who returned from living in Senegal a month ago, were attacked last Friday. DNAinfo reported that 11-year-old Amadou Drame was set upon by his classmates during a lunch break, when his 13-year-old brother Pape tried to step in and help, but also became a victim to the violence.
The boys' father picked up his sons, who were reportedly badly bruised, swollen and bleeding, and took them to hospital. They were released on the same day with minor injuries.
The attack follows weeks of harassment experienced by the boys at their school in the Bronx, New York.
 "If they go to play in the gym, the kids tell them 'Don't touch the ball. If you touch the ball we will all get Ebola," the boys' father, Ousmane Drame, told DNAinfo.  
The attack has been called a "hate crime" by New York's senator Bill Perkins, Buzzfeed reported.
Speaking at a press conference at the Association of Senegalese in America, Mr Perkins said that Ebola is a "bullying crisis" in New York's public and charter schools.
"Our mayor needs to take some steps so that children in our public schools know what Ebola really is and don't go and attack their fellow students," he said.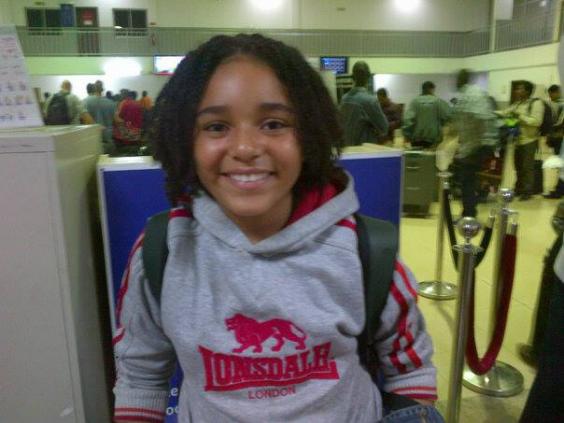 The bullying around Ebola in New York schools has been put partly down to a lack of education about the deadly virus, highlighted by the fact that the World Health Organisation declared Senegal Ebola-free in mid-October.
In the UK, a nine-year-old British-Sierra Leonean boy was denied his annual attendance at a school in Stockport after the "hysteria" created by parents in the area, because he lived predominantly in the West African country that has been overrun by the virus.
Reuse content