Hillary Clinton and Donald Trump were named winners in the crucial state of Arizona as the two frontrunners soared ahead of their rivals after results poured in from a hectic and rather chaotic so-called Western Tuesday.
CNN said that with more than half of the results having been tallied, it was able to call the Grand Canyon state for the tycoon and the former secretary of state. The network showed long lines of voters in Arizona and said there had been a huge turn out there, and in other states that were voting.
The margin of victory in Arizona appeared comprehensive. Ms Clinton looked set to secure more than 60 per cent of the vote, while her rival Bernie Sanders trailed on 37 points.
"You are part of something bigger than yourselves," she told supporters in Seattle. "You're part of one of the most consequential elections we have had for a long time in America."
On the Republican side, Donald Trump was on 46 per cent, with Ted Cruz on 21 per and John Kasich on 10 per cent. 
The result was a particular coup for Mr Trump, as it meant he could claim all of Arizona's 58 delegates, which are awarded on a winner-takes-all basis. Earlier in the day, Mr Trump had become involved in a strange war of words with Mr Cruz over a photograph of the tycoon's wife that he claimed Mr Cruz's campaign had used in a campaign advert. Mr Cruz denied the claim.
For the Democrats, the situation was slightly less dramatic. As in all of the other state contests held by the party, the 75 delegates will be divided on a proportional basis.
Arizona was the biggest prize of three states that were voting on Tuesday, as candidates sought to increase their tally of delegates ahead of the summer conventions. The Republicans and Democrats were also both contesting Utah, while Democrats were holding a vote in Idaho.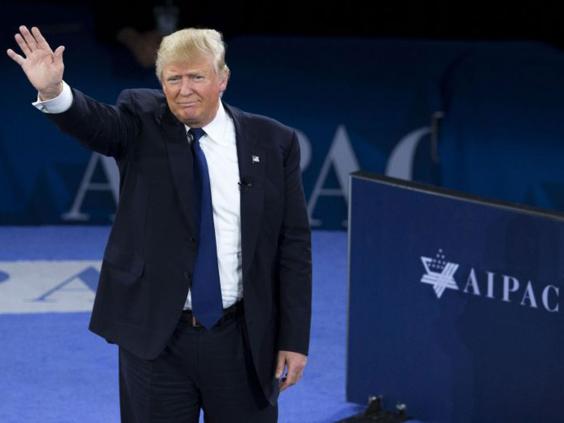 Mr Trump was quick to claim victory in Arizona, posting a message on Twitter which read: "Thank you, Arizona!"
Both Mr Trump and Ms Clinton had gone into Arizona with the polls suggesting they had a large advantage over their rivals. The same polls suggested Mr Cruz and Mr Sanders were both ahead in Utah, which carries 40 delegates for the Republicans and 33 for the Democrats.
Mr Sanders, already trailing Ms Clinton in the national delegate count, was hoping for a decent haul from Tuesday, as he sought to close the gap with the Democratic frontrunner. His campaign has said he has the advantage in a series of primaries due to take place over the coming two weeks.
Mr Sanders spoke to his supporters in San Diego, vowing that his "revolution" was continuing.
"This campaign is creating the sort of excitement you're seeing in San Diego and the rest of the country," he said. "Because we're doing something very rare in modern American politics - telling the truth."
Reuse content