Donald Trump won his shock election victory by riding a wave of populism against political and financial elites.
But in the few days since being named President-elect he has repeatedly showed he is as much a part of those elites as anyone. Here's how
Stuffing his transition team with family members
Mr Trump has announced the team that will lay the groundwork for the start of his administration on 20 January next year. It includes the most loyal advisers from his insurgent campaign and three or four of his own children. Daughter Ivanka, sons Eric and Donald Jr and son-in-law Jared Kushner account for a quarter of his 16-member executive committee.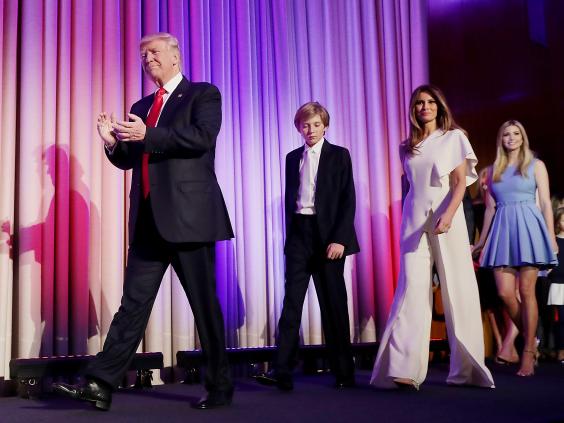 Trying to get his own fraud trial postponed
Lawyers for Donald Trump have asked to delay a fraud trial he faces until after his inauguration, arguing that the President-elect is now too busy to deal with the case.
Getting his children to 'ensure' his business interests are not compromised
Mr Trump has promised to turn his company over to his three children to run once he is in office. But his administration will still be involved in running many public bodies which will come up against his assets and companies over the course of the next four years. Trevor Potter, former head of the Federal Election Commission, has described Mr Trump's various potential conflicts of interest as unprecedented and 'mind-boggling' to consider.
Dismissing protesters as being unfair
The President-elect has called anti-Trump demonstrations "unfair", claiming the thousands of voters joining rallies across the US were incited by the media. "Just had a very open and successful Presidential election," he tweeted. "Now professional protesters, incited by the media, are protesting. Very unfair!"
Then immediately praising those same protesters
Mr Trump then showed a change of heart towards the protesters that even the most hardened establishment politician would blush at.
Using his own private jet to go to his meeting with Obama
Mr Trump travelled to meet President Barack Obama for the first time in his own private jet, flying from New York to Washington, DC. This was seen as unusual not just because President-elects don't usually have their own jets to start with, but also because he refused to bring any journalists along on board or in his motorcade to document the historic meeting.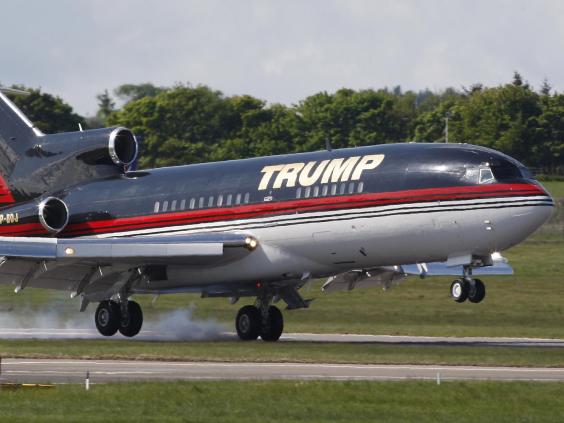 Spending his first weekend as President-elect in a tower with his name on it
There remains some doubt as to how much time Mr Trump will stay in the White House once he has become President. That's because he is apparently very attached to his main - arguably more luxurious - residence in Trump Tower on Fifth Avenue. 
… and which has an actual gold-plated lift
Mr Trump has boasted in the past about how his lavish penthouse suit on the 56th floor of Trump Tower was "harder [to build] than the building itself". When Nigel Farage became the first UK politician to meet with the President-elect after his success, they were photographed in the tower's gold-plated lift.
Reuse content