The Republican candidates for the White House are battling down to the wire in state of South of Carolina which holds its primary on Saturday.
On the eve of the vote in the heavily black state, with a large faith community, the billionaire tycoon Donald Trump is leading the pack. A poll released by Emerson on Friday put Mr Trump on 36 points, ahead of Senator Marco Rubio on 19, Ted Cruz on 18, former governor Jeb Bush and Governor John Kasich each on 10 points, and physician Ben Carson on 6.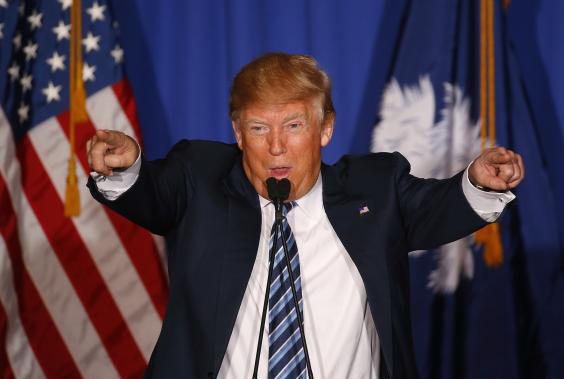 The polls would suggest the contest is Mr Trump's for the winning, but as The Independent's David Usborne explains, the contest is one that the tycoon needs to win. Here is why:
1 It is important for Mr Trump can prove he can beat hardline conservative Ted Cruz in a state that has a large evangelical population. While the billionaire easily bear Mr Cruz in the New Hampshire primary, the Texas senator pushed Mr Trump into second place in Iowa, where almost two-thirds of Republican voters describe themselves as evangelical.
2 The battle in South Carolina will be followed just days later by the Republican caucus in Nevada. While Mr Trump has business interests in Las Vegas and it is a city where he feels comfortable, Nevada has a large Latino population - a number of whom will likely be upset by many of his controversial comments about immigrants and Mexicans.
3 The contest is less than two weeks away from Super Tuesday, the March 1 extravaganza when more than a dozen states hold their polls. It is the sort of day when the television-friendly Mr Trump should do well, but it would help his cause if he has won well in South Carolina and created a sense of inevitability.
Reuse content