As Donald Trump prepares for the next Republican contest in South Carolina, new polls underscore a support base in the state for the tycoon that is often homophobic, largedly Islamophobic and deeply conservative.
Data collated just days before Republicans on Saturday cast their votes for a presidential nominee, suggests a full 44 per cent of the tycoon's supporters think Islam should be banned in the US, 40 per cent would shut down mosques and around 60 per cent said a national database of Muslims should be established.
The data, compiled by the North Carolina-based Public Policy Polling, found that 16 per of Mr Trump's supporters believed white people were a "superior race". This was more than any of the other candidates supporters.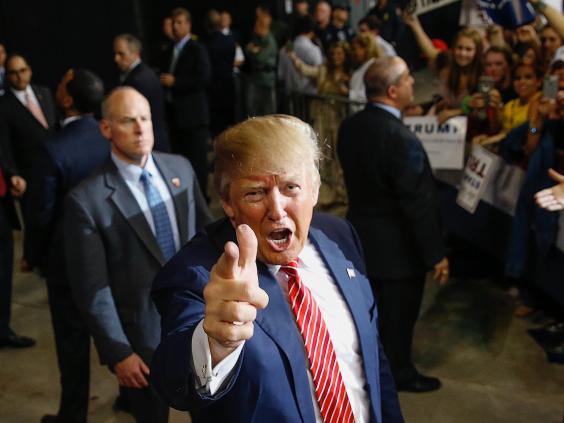 The poll found Mr Trump far ahead of his Republican rivals as he seeks to seize on the momentum of his huge win in New Hampshire and coming second in Iowa. The poll put him on 35 points, compared to 18 per cent for Ted Cruz and Marco Rubio, 10 per cent for John Kasich and seven points for both Jeb Bush and Ben Carson.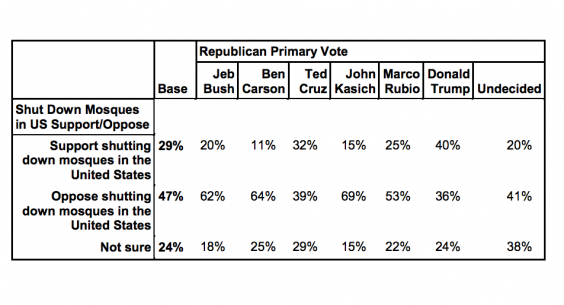 On Saturday night, Mr Trump triggered more controversy during a Republican debate when he condemned former president George Bush - who has considerable support in South Carolina - and said he had failed to keep the US safe and had lied about Saddam Hussein's purported arsenal of weapons of mass destruction.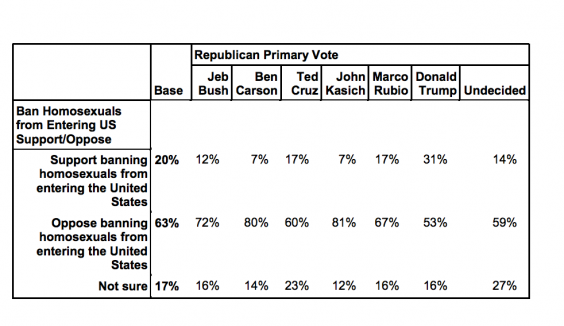 The polling found that Mr Trump's support in South Carolina is built on a base of voters among whom religious and racial intolerance pervades. 
A full 70 per cent of his supporters feel the Confederate flag should still be flying over the state capitol building in Columbia - it was lowered last July after huge protests by those who said it was a symbol of racism - and that 38 per cent wished the South had won the Civil War.
"Donald Trump doesn't seem to have lost any support in South Carolina following Saturday night's debate," said Dean Debnam, President of Public Policy Polling.
"He has a pretty consistent across the board lead with the different segments of the Republican electorate."
Reuse content